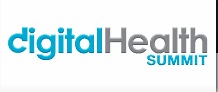 New York, NY (PRWEB) January 03, 2013
How is technology transforming healthcare today?
Hear from a rare gathering of industry leaders from every corner of the healthcare industry during The Breakfast of Health Champions, 10:00 a.m. on Thursday, January 10, the second day of the Digital Health Summit during the 2013 International CES®. Owned and produced by the Consumer Electronics Association (CEA)®, the 2013 CES will occur January 8-11, 2013 in Las Vegas, Nevada.
"At 'The Breakfast of Health Champions,' attendees will be privy to a rare conversation between five leaders in healthcare," said Jill Gilbert, producer of Digital Health Summit. . "By catalyzing these powerful and sometimes controversial conversations, the Summit inspires innovative business ideas and encourages new thinking for the whole industry. Outcomes can be game-changing when tough questions are asked of big thinkers."
These inspiring leaders each represent a critical aspect of healthcare, from better nutrition and fitness tracking for health and wellness, to advances in cancer treatment and educating the entire population on how they can take charge in their own lives. This thought-provoking conversation will shine some light on how new technology will enable this progress.
Moderated by Jeff Arnold, CEO of Sharecare, the discussion will feature:

Dr. Otis Webb Brawley, MD, chief medical and scientific officer, EVP, American Cancer Society
Ashley Koff, RD, "Qualitarian," internationally renowned nutrition expert and health advocate
Dr. Memhet Oz, MD, Emmy-award winning host, The Dr. Oz Show
Simon Whitfield, Canadian 3-time Olympic triathlete
Jeff Arnold, CEO of Sharecare, inquires: "How will 'personalized medicine' change the way we treat disease? What's stalling our ability to reduce the obesity epidemic? How can we inspire the next generation of health providers? These are a few of the tough questions we will be discussing with some of the most influential thought-leaders driving the future of health, each borrowing from their unique professional perspectives in this first-ever panel, 'Breakfast of Health Champions.' We are proud to debut this conversation series to urge ideas forward and excited to be a part of the Digital Health Summit at CES."
Attendees are encouraged to register for the 2013 CES at http://registration3.experientevent.com/showCES131/Default.aspx . The Special Session is part of the two-day Digital Health Summit, bringing to the world stage the most exciting technology in the healthcare field. To view a full agenda, go to http://digitalhealthsummit.com/.
About Living in Digital Times
Living in Digital Times produces conferences and exhibits throughout the year that bring together the most knowledgeable leaders and the latest innovations that intersect technology and lifestyle. Among their many goals is to help companies understand what it means to be a consumer in today's digital world and stay a step ahead in identifying key trends in their given marketplace. Living in Digital Times produces the following summits and exhibitions at 2013 CES: CloudBase3, Digital Health Summit, Silvers Summit, Fitness Tech Summit, HigherEd Tech Summit, Kids@Play Summit, MommyTech Summit, Mobile Apps Showdown, Last Gadget Standing, Mommy Tech FashionWare Show and KAPi Awards. Go to http://livingindigitaltimes.com for additional information.
About CEA
The Consumer Electronics Association (CEA) is the preeminent trade association promoting growth in the $206 billion U.S. consumer electronics industry. More than 2,000 companies enjoy the benefits of CEA membership, including legislative advocacy, market research, technical training and education, industry promotion, standards development and the fostering of business and strategic relationships. CEA also owns and produces the International CES – The Global Stage for Innovation. All profits from CES are reinvested into CEA's industry services. Find CEA online: http://www.CE.org and http://www.DeclareInnovation.com. Follow CES at http://www.CESweb.org.