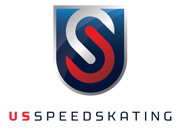 Kearns, UT (PRWEB) January 01, 2013
The fifth and final day of the U.S. Long Track National Championships got underway today at the Utah Olympic Oval, with Maria Lamb being named the National Allround Champion for the ladies and Jonathan Kuck for the men. Lamb's overall point total was 166.901 and Kuck's was 151.723.
"I've won it twice before but both times some of the top girls didn't skate the 5K," said Lamb of her Allround win today. "This is the first time I've been Allround Champion when everyone skated the final distance so its the first time I actually feel like I won it. The 5K is my favorite distance and it was a good race for me."
In second place with the Silver medal in the Allround competition was Jilleanne Rookard with a point total of 167.021, followed by Petra Acker with the Bronze and a total of 168.451 points.
In second place over all for the Allround competition for the men, winning a Silver medal, was 16-year-old Emery Lehman with a combined point total of 153.206, followed by Patrick Meek in third for the Bronze with 154.792 points.
"You just have to relax in the beginning and skate your race," said Kuck. It's hard to say which is the hardest race. The 5K is hard is a different way, the 1500m is hard is a different way; it's just a different kind of effort you have to put in for each race."
The National Allround Champion is determined by combining the points each athlete earns for their finish in four distances. For the ladies, points are totaled from the 500m (1), 1500m, 3000m and 5000m. For the men, points count from the 500 (1), 1500m, 5000m and 10,000m. In speedskating, a combined points total is known as a samalog.
Today's races featured the ladies 5000m (12.5 laps), the men's 10,000m (25 laps).
For the ladies 5000m, Lamb finished first, with a lead of more than 10 seconds, with a time of 7:10.34. In second was Acker (7:20.58) and third was Rookard (7:20.71). For the men's 10,000m, Kuck finished first with a time of 13:15.27, followed by Meek (13:26.06) in second and Lehman in third (13:29.68).
In addition to deciding the National Allround and Sprint Champions, the competition will also decide the Winter World Cup team. The team will be announced later today.
For complete results from today, go to the US Speedskating website (http://www.usspeedskating.org/athletes/results). To follow Team USA throughout the rest of the season, visit the US Speedskating Facebook page (http://www.facebook.com/usspeedskating) or our Twitter feed (http://www.twitter.com/usspeedskating).