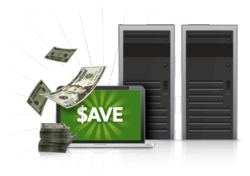 From Beginner Friendly Web Hosting to Enterprise Grade Server Solutions, Help Desk Assist Has A Tailored Package For You
Fishers, Indianapolis (PRWEB) January 08, 2013
With the increase on demand for advanced web hosting platforms, HelpDeskAssist.com realizes the need to offer such services with an added benefit of web hosting services for small to medium sized businesses. With focus on your businesses growth and success, HelpDeskAssist.com gets your small business flourishing in a variety of ways one being a supported web hosting platform.
By understanding the saturation that occurs in business marketing, HelpDeskAssist.com works to ensure that a business does not fall short or go unrecognized specially in the cheap web hosting sector. Success in developing a business and online marketing plan for your business has taken small-to-medium sized business from no traffic to showing up on the first few results of Google's front pages and therefore generating more leads. In the ranks of business, it takes work and heart to grow.
HelpDeskAssist.com delivers the trust and services to make your business dreams come true via many channels one being your web hosting environment. When a business lacks a store front or weak web presence, an optimized platform is vital for success. In cases of a storefront but no traffic, optimization on a solid hosting grid is an asset.
HelpDeskAssist.com compliments the web hosting packages with server configuration services that's the first in the industry. Such Linux only services are aimed at configuring newly acquired servers for first time use. Many new comers to the virtual (VPS) and dedicated server world lack the knowhow of getting such servers up to speed and ready for real world interaction. HelpDeskAssist.com provides - at an additional cost - the following services:

DNS Setup
IP Configuration Services
Website Relocation
SSL Certificate Installation
Email Setup And Configuration
IPTables/Firewall Setup & Configuration
Server Side Web Acceleration & Caching Services
CDN (Content Delivery Network) Setup Services
HelpDeskAssist.com realizes the many obstacles facing customers with the need to move to a virtual or dedicated platform and therefore has dedicated a support channel dedicated at assisting current and future clients with their migration plans and future administration tasks for fees that are fractions compared to hiring a web or Linux administrator.
Along with such services, HelpDeskAssist.com bundles 100's of applications that can be freely downloaded, used and installed via the web hosting portal. With a client base of 200+, many have praised the availability of such applications and tools. Some popular tools many enjoy the benefits of are:
Quick Shopping Cart®
Search Engine Visibility Applications
Express Email Marketing®
Fax Thru Email
Quick Blogcast®
Quick Content
Online Storage
PPC (Pay Per Click) Advertising
Premium DNS Manager
And Much More ..
With no coding experience needed and no technical skills required, development of any website is seamless partly due to the web hosting platform such website would be hosted on.
HelpDeskAssist.com web hosting platform offers a multitude of other services that are tailored for all hosting needs. With several plans offered such as the Economy, Deluxe and Premium Hosting, such packages offer free web hosting, email and 24/7customer support 365 days of the year. Free domain offers are also available along with website builder suite included in most packages. For the months of January, February and March, receive free advertising credit on Bing, Google & Facebook for signing up!
Web hosting plans come a dime a dozen but Help Desk Assist has tailored web hosting services that provide strong security, performance and reliability, making business and personal sites and blogs safe for all customers. HelpDeskAssist.com web hosting services offer around the clock added virus and malware protection effectively blocking attempts of any unwanted hackers.
HelpDeskAssist.com also offers a multi tiered application platform, which amps power and operating capacity so all hosted websites outperform the rest ensuring optimal presence. Load balancing and unlimited auto-adjusting bandwidth allows all websites to run correctly even through traffic spikes. For blog based sites, HelpDeskAssist.com offers WordPress web hosting which when combined with either VPS or Dedicated Servers, can yield 100% noticeable improvement over other hosting packages found in the industry.
Domain names play a major role in the success of any business. When a domain name is complimented with the right back-end infrastructure, heavily competitive niches can see a noticeable difference in ranking and indexing when utilizing such systems to operate on. Promotions such as free domain names are valid from January until March of 2013.
Web hosting from Help Desk Assist Corp will increase quality traffic and qualified sales to any business given the right platform and optimizations have been completed. Businesses that are not found on the first pages of Google tend to see a decline in traffic and will hence not fully enjoy the potential growth and prosperity of being found instantly online. HelpDeskAssist.com offers a wide range of solutions to meet all small to medium sized web hosting business needs.
In today's highly competitive markets, cutting edge technology coupled with the right services can differentiate any small to mid sized business from the competition. Counting on HelpDeskAssist.com for such decisions will only lead to one path, success!