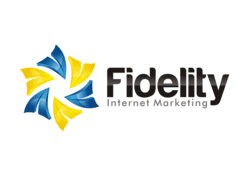 Too many advertisers mistakenly ignore Bing & Yahoo thinking that it's all about Google
Burlington, ON (PRWEB) January 02, 2013
Fidelity Internet Marketing is pleased to announce that it is now a Bing Ads Accredited Professional. For the last 18 months, Fidelity has had its Google AdWords Certified Partner status, but Fidelity President, Steve Gould, didn't want to settle for accreditation through just Google. "Although Google is #1 when it comes to search engines, it's not everything when it comes to search." According to Netmarketshare, the market share that Google has in the U.S. & Canada is about 75% and 81%, respectively. That leaves about 21% for Bing/Yahoo in the U.S., and about 17% in Canada. "With such a significant percentage of users searching on Bing & Yahoo, it just doesn't make sense for businesses who are doing search advertising to put all of their eggs in one basket and advertise exclusively with Google," says Mr. Gould.
The Yahoo! Bing Network allows advertisers to use one platform to advertise conveniently with both search engines, so there's no need to set up two separate programs or to choose search engine or the other. BingAds, (formerly known as Microsoft adCenter), Bing/Yahoo's advertising platform, has continued to make strides in making it easier for advertisers & agencies to migrate their Google AdWords campaigns over to Bing & Yahoo. BingAds now allows users to provide their AdWords login credentials and easily import a campaign in as little as 15 seconds.
For most advertisers, what really matters is how much the advertising will cost, and the quality of the traffic (the conversion ratio) they're receiving. According to Steve Gould, "advertisers can typically expect to pay 10-20% less per click on Bing/Yahoo in comparison to Google, all other things being equal. This basically boils down to a supply and demand issue. The price an advertiser pays for a click is basically set in an auction-type environment. Because of the fact that so many search advertisers pick Google as their sole search engine, there are fewer advertisers on Bing/Yahoo. With fewer advertisers in the marketplace, there's less demand, so the price ends up being less on average."
The other question is the quality of the click/traffic that advertisers receive. From data gathered by Fidelity Internet Marketing, metrics typically associated with quality including pages per visit, time on site, bounce rate, and most importantly, conversion ratio, all tend to be very similar when comparing Bing/Yahoo to Google. The one metric that is consistently statistically significantly higher on Bing/Yahoo than it is on Google is the percentage of new visitors. In general, one doesn't like to see a website that has a very high rate (90%+) of their visitors being 'new' visitors because that would imply that users are not finding valuable content on the site and are rarely returning. However, when it comes to advertising, although repetition is important, it's also critically important for businesses to broaden their overall reach to new audiences.
So why not make it your 2013 New Year's Resolution to broaden your reach and check out Bing/Yahoo!?
Fidelity Internet Marketing helps small- and mid-sized business owners understand what web marketing is all about & drive qualified visitors to their website that turn into customers.