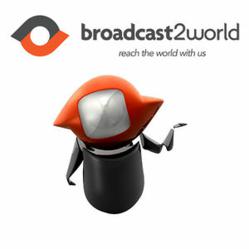 Dwarka, New Delhi (PRWEB) January 02, 2013
Broadcast2World announced this week the release of packaged videos for small and medium enterprises. As the company points out, animated explainer videos have become big business, helping businesses increase their revenue an average of 10 to 15 percent. By providing these videos in a packaged format, Broadcast2World is set to help businesses achieve their goals without spending a fortune.
Acknowledging that many SMEs are ill-equipped to craft and produce an animated video on their own, Broadcast2World has packaged its offerings. For one set fee, a business can turn the entire project over to the skilled experts at Broadcast2World. The same offering would cost significantly more if a business tried to handle it alone, farming out each individual part of the process.
Basic prices start at $1275, with the client providing the script and voiceover. Broadcast2World handles the storyboard, music, and sound effects. An all-inclusive package is available for only $600 more and includes both a professional script and professional voiceover.
With all packages, clients have the ability to request a revision to the final product. Broadcast2World keeps clients apprised at each step of the development process to avoid a finished product that doesn't match what the client wants.
Animated videos are designed to summarize a business's offerings simply and colorfully. Generally one to two minutes in length, these videos meet the short attention spans of customers. Going by the adage, "a picture is worth a thousand words," these colorful, fun videos can quickly explain the most complex of concepts, improving a customer's chance of purchasing a product. Reporters have also cited the benefit of the animated explainer video, stating they can grasp a concept immediately in order to determine whether to cover it or not.
In recent years, as animated videos have become more popular, companies have been challenged to keep up with demand. Broadcast2World offers its services at an affordable rate, gearing its packages to SMEs that generally lack the oversized marketing budgets seen at much larger companies.
"We want to build a brand that customers would trust," says Broadcast2Worldfounder Sunny Arora. "Our innovative and creative videos will help businesses around the world grow."
As an additional benefit, Broadcast2World provides worldwide support, creating videos in a variety of languages for an extra charge. Voiceovers will be provided in the business's requested tongue and a staff member who speaks that language will be appointed to interact with the client.
Once a job has started, clients generally have a professionally-produced animated video within four to six weeks. These videos can be used on a website's homepage, as how-to featurettes for employees, and/or uploaded to sites like YouTube for additional exposure. By using Broadcast2World's services, SMEs can produce quality videos for low costs, bringing in business without spending a fortune.
To sample some of Broadcast2World's work, visit http://www.broadcast2world.com/samples.php. While clients receive a deal for choosing a package, Broadcast2World customizes each video to a client's specific style.