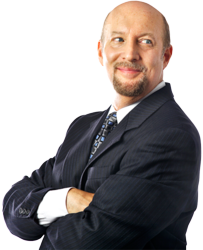 If your net monthly income is less than or equal to your monthly expenses, you are fighting a losing battle.
Queens, NY (PRWEB) January 01, 2013
It is very common for people to avoid filing for bankruptcy or try putting it off as long as they can. In some cases, staving off a bankruptcy filing and slowly getting yourself out of debt can be the best option for maintaining your credit and regaining your financial freedom. However, in many instances, holding back on filing for bankruptcy causes serious problems and only delays the inevitable repercussions.
Many bankruptcy clients end up filing for bankruptcy later than they should. They may have tried for months or even years to make their minimum payments and get out of debt. The reality is, when your net monthly income is less than or equal to your monthly expenses, you are fighting a losing battle. If you or your family falls into this category, your best bet is to file for bankruptcy immediately. Otherwise, you could end up spending hundreds or thousands of dollars trying to erase debts you may never pay off, only to have those debts wiped out in your bankruptcy anyway.
Other bankruptcy clients are reluctant to file because they are concerned about it affecting their credit. It is true that a bankruptcy filing will be reflected on your credit report for several years. What many fail to consider is that if you are considering bankruptcy, you have most likely be late on your payments which has already had a significant negative effect on your credit score. Also, if your credit report reflects a large amount of debt, your credit is also negatively effected. In nearly every case, a client's credit score will actually improve upon filing for bankruptcy because a clean slate is preferable to a credit history riddled with late payments and high rolling balances.
Some people put off filing for bankruptcy because they are concerned about the stigma associated with filing for bankruptcy. If this is you, you must think long and hard about what steps are truly necessary to get your finances back on track so you can return to living the life you deserve. The truth is, federal bankruptcy laws are designed to help. They exist to give debtor's the opportunity for a fresh start. There should never be a stigma associated with an individual doing what they need to do to help themselves.
As always, you should consult an attorney like Queens bankruptcy attorney Bruce Feinstein, Esq. before making any significant decisions regarding filing for bankruptcy.
Visit the Law Offices of Bruce Feinstein, Esq. at bfeinsteinesq.com or call (718) 514-9770 to reach his New York office.
###