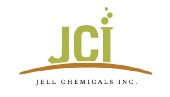 We are essentially offering companies a way to purchase a generic formulation of the chemicals they need
Chicago, IL (PRWEB) January 31, 2013
JELL Chemicals now offers a no fee chemical matching services to qualified companies looking to improve the performance of the chemicals they use or simply save on the cost of those chemicals. Utilizing the latest chemical analysis equipment, Jell can take a sample of a product to reverse-engineer a formulation and duplicate or improve upon the product including both performance and price. Suprisingly, a custom blend from Jell Chemicals typically costs 20 -50% less than the equivalent name brand chemical.
Reverse engineering of a product can be as challenging as designing a new product.
There are complex product formulations which can not be duplicated exactly because they often contain dozens of components at varying structural and concentration levels. Jell will take these formulations of interest and develop a plan for evaluating performance characteristics. Jell works with each client to evaluate each ingredient and their concentration levels and how they interact to develop the best plan for formulating the highest possible performance at the best price for each product. The goal is to always have the reverse-engineered product work as well or better than the original sample.
Best of all, the performance of products formulated by Jell Chemicals are always 100% GUARANTEED. Complete satisfaction is Jell Chemical's only goal. Should the reverse engineering efforts by Jell Chemical not meet the customers highest expectations their services will be at absolutely no cost to that customer.
About JELL Chemicals:
Operating in the United States for over 30 years, JELL Chemicals connects with printers and manufacturers nationwide providing solutions with effective chemistry. Please call 847-233-0510 for more information on JELL Anco products or JELL's cost saving Reverse Engineering and Formulation program. Go onlline to their web site at http://www.jellchemicals.com for more information on the JELL Anco product line or their new Reverse Engineering and Formulation services.
Call:
1-800-747-5355
1-847-233-0506
Fax:
1-866-794-0162