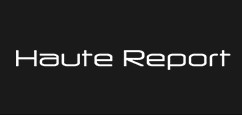 Since 1926, Neiman Marcus has created a catalog of fantasy gift options 'for the filthy rich with a penchant for the finest.'
Fort Lee, New Jersey (PRWEB) January 02, 2013
Gifts for the one percent, or for those being treated by the one percent, came in all shapes and sizes during the 2012 holiday season. Marble Media LLC's HauteReport.com has compiled a list of the hautest gifts of 2012, courtesy of the 2012 Neiman Marcus Christmas Book.
Since 1926, Neiman Marcus has created a catalog of fantasy gift options "for the filthy rich with a penchant for the finest." This year's book of indulgences was no exception, as the very wealthy rushed to purchase the highest of the high end gifts for their family, friends, and wait staff.
In the 2012 holiday season, the highest ticket presents included:
The Heritage Hen Mini Farm, $100,000. The poshest hen house of all, theVersailles-inspired Le Petite Trianon house is a custom-made, multilevel home with a nesting area, a "living room" for nighttime roosting, a library filled with chicken and gardening books (for human visitors), and an elegant chandelier. Hens can live here quite comfortably, making this the perfect gift for a hen or a hen lover.
His and Hers 2012 Van Cleef & Arpels "Poetic Wish" watches and trip to Paris and Geneva. $1.09 million. .
Inel & Pinel Arcade PS Trunk, $90,000.
Annie: The Musical, walk-on role and five-star restaurant meal with show's producer. $30,000. The perfect gift for any stage-struck loved one, this exclusive gift offers a walk-on role in the iconic Broadway hit.
"Snowy Owl" video art by Robert Wilson. $70,000.
The 2013 Neiman Marcus Edition McLaren 12C Spider exotic sports car, $350,000. One of only 12 made, this automobile is heralded as the most technologically advanced supercar ever. Butterfly-like wings open at the push of a button. Another button launches the 616 horse-powered V8 twin turbo engine.
Bulleit Woody Tailgate Trailer, $150,000. The perfect gift for high-end tailgating. The Bulleit Frontier Whiskey Woody-Tailgate Trailer comes with leather furnishings and details from Moore & Giles, wood finishings (handcrafted from reclaimed Bulleit Bourbon casks), elegant glassware, a high-end entertainment system including flat-screen TV, Blu-ray Disc™ player, and a state-of-the-art sound system, plus a one-year supply of Bulleit Bourbon and Bulleit Rye.
JetLev R200 jet pack; prepare for take-off! $99,500.
Private Dinner for 10 prepared by four world-class chefs, $250,000. The gift recipient and nine guests will gather at the recipient's home, where four of the culinary world's most notable chefs—Daniel Boulud, Thomas Keller, Jerome Bocuse, and Richard Rosendale—will prepare a feast. Bertha Gonzalez, the world's first female Maestra Tequilera, will join the dinner party to kick off the evening with a Casa Dragones tequila tasting.
In true haute style, a percentage of the sales of all nine gifts were contributed to charity, making these a relief to the gift giver's conscience as well as their wallets.
The Neiman Marcus Christmas Book is an 86-year-old tradition, providing high ticket fantasy gifts for the world's wealthiest Santa's helpers.
For more information on all things fabulous, visit the http://www.HauteReport.com website or email info(at)HauteReport(dot)com.
About Marble Media LLC:
Marble Media LLC is a creator of high-quality, content-rich blog sites that provide expansive coverage of relevant information to readers who make up a wide range of demographics. The Marble Media LLC team of expert writers covers a wide range of specialties including travel, food, health, fitness, social media, marriage, parenting, technology, weight loss, fashion and much more.
For more information on Marble Media LLC's offerings and advertising opportunities, visit the http://www.MarbleMediaLLC.com website or email sales(at)marblemedia(dot)com.
###