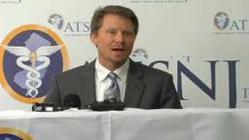 Buffalo, NY (PRWEB) January 02, 2013
Kevin Guskiewicz, PhD, ATC, one of the world's leading authorities on sport-related concussion, is the featured speaker at a January 4, 2012, afternoon conference in Buffalo, N.Y. Identification and management of head injuries and concussions in youth and scholastic sports are the focus of the Western New York Head Injury Seminar at the Buffalo-Niagara Convention Center.
Guskiewicz is the Kenan Distinguished Professor and director of the Matthew Gfeller Sport-Related Traumatic Brain Injury Research Center at the University of North Carolina, Chapel Hill. He directs the UNC Injury Prevention Research Center, and has served on the NCAA Concussion Committee and the NFL Head, Neck and Spine Committee. Upon receiving a MacArthur Foundation Genius Grant and $500,000 in 2011, the 46-year-old researcher announced he would use some of the grant money to develop rehabilitation plans for athletes and soldiers who suffer concussions.
The conference, which is free and open to the public, is targeted to medical professionals, scholastic and community sports leaders, educators, coaches and parents of youth athletes. The event is presented by the Eastern Athletic Trainers' Association and the New York State Athletic Trainers' Association, and precedes the 65th EATA annual meeting and clinical symposium. It is sponsored by Blue Cross/Blue Shield of Western New York.
For a complete list of speakers and full details visit: https://www.signup4.net/Public/ap.aspx?EID=EATA39E
The National Athletic Trainers' Association represents the profession of athletic training both nationally and internationally.
The Eastern Athletic Trainers' Association was first formed in January 1949 when a few athletic trainers in the northeast decided to gather and share information. Today, the EATA encompasses all members of the National Athletic Trainers' Association who reside in either District I or District II. The EATA holds an annual meeting and provides scholarships and research opportunities for students and certified athletic trainers who are members.