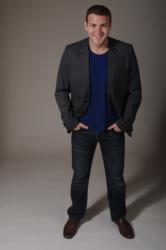 With the right tools, every student is capable of a perfect SAT score.
New York, NY (PRWEB) January 08, 2013
As college acceptance, deferral, and rejection letters flow to high school seniors across the country, younger students are starting to prepare for their own upcoming college admissions processes. With increasing competition in college admissions and higher overall test scores, one of the top priorities for college-bound students is to score above 2000 on the SATs. Ambitious students aim even higher, raising the question: is a perfect SAT score possible?
New York's best SAT tutor Anthony-James Green receives hundreds of inquiries this time of year, including those of students seeking to obtain a perfect SAT score. After improving the scores of over 300 students an average of 400 points each, Green says that getting a perfect SAT score is possible for any student – with the right program. Because Green can see so few students on his own, he has just released a new self study program, Teach Yourself The SAT, to help students of all score ranges perfect their skills and improve their college admissions chances.
"The SAT doesn't test how well you know math or how adept you are at critical reading," says Green, "The SAT tests you on one thing – how well you can take the SAT. Most students are unprepared for that, regardless of their knowledge or skill level. The only way to succeed on the SAT and get a perfect or near-perfect score is to use a study plan based around the SAT, rather than around the material within it. If students study the material required by the exam along with the strategies necessary to apply it properly, they can achieve remarkable gains, regardless of their "aptitudes." Most students have trouble with the SAT solely because they don't have a program that acknowledges this strategy.:
Green believes that every student is capable of perfect or near-perfect SAT scores; however, the difference between a good score and a great score is dependent on how the student studies.
"There are no 'bad testers'," says Green, "Just bad test prep. And since every student is different, he or she just needs to be taught in his or her own way. With the right tools, every student is capable of a perfect or near-perfect SAT score."
Green spent years perfecting his personal tutoring program to include structured study plans, flexible customization, and all the tools and tricks needed to ace the SAT. After seeing his students score above 2300 and get into Ivy-league schools such as Harvard, Yale, Stanford, and Columbia, Green decided to convert his tutoring lessons into an affordable, step-by-step software program called the 90 Day SAT Prescription.
"I needed a way to reach the clients I couldn't tutor personally. Thousands of people were visiting my site asking for help. I needed a way to assist more people without sacrificing the quality of my instruction – The 90 Day SAT Prescription is my solution to the problem."
The 90 Day SAT Prescription isn't a clever name – each day, for 90 days, students log in from any internet-connected device to a customized lesson plan that tells students what to do, how, and when in order to achieve Ivy-level SAT scores. Green believes that his program will help students achieve the perfect or near-perfect scores they need to get into the college of their choice.
"The 90 Day SAT Prescription is the exact plan I put my own students on to achieve such remarkable results," says Green, "If students follow the program every day for 90 days, they will have all the tools they need to be capable of a perfect or near-perfect SAT score. And if students do not see their scores improve by hundreds of points, or are unsatisfied with the program for any reason, they can request a full refund, no questions asked."
The 90 Day SAT Prescription was made available to the public for the first time January 3, 2013. The program costs $379.95 – far below Green's private tutoring rate. Interested parents and students can learn more about the program, as well as sign up for free guides, downloads, and more, here:
http://www.TeachYourselfTheSAT.com
Green has worked with over 320 students one-on-one, launched and sold his own SAT tutoring firm, authored four books on the subject of SAT prep, and designed the wildly popular SAT vocabulary software Vivid Vocab.
Green lives in downtown Manhattan, where he works with his students full-time when he's not developing new tutoring software programs and guides.
###