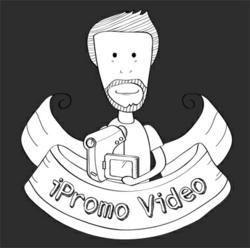 iPromo Video makes exceptional promo videos for its clients at highly affordable rates starting from $950 only!
Kuala Lumpur, Malaysia (PRWEB) January 21, 2013
For the growth of a business, a promotional video is a must but creating a good impactful promo video is always an expensive affair. Often small businesses especially start-ups find it difficult to arrange the funds.
The advantages associated with having a promotional video or explainer video cannot be denied. First of all, it helps in the launch of a product or service. A creative promotional video as an introduction to a product or service, both online and offline, helps to spread the words and create the buzz and awareness needed. By giving a short and simple explanation about how the product or service works visually, the audience tend to remember it better and for a longer duration.
An effective promotional video can drive traffic to website and increase the chances of it going viral which will then lead to more people knowing about the product or service and ultimately, leads to better sales conversion.
However, most creative agencies and studios out there charge a bomb to create a high quality explainer video. This is a disadvantage for most small business and start-ups due to limited budget and funding. As a result, they always end up paying for average or low quality video that doesn't make any difference.
After months of being under wraps, iPromo Video team has finally revealed its animated video packages. They came up with three different Packages after diligent market research and tailored each Package to cater to all types of business.
The company is flexible enough to offer to its clients various custom-made video solutions to meet the exact business need of every client.
'When a businessman is launching his new business or a new product line, getting noticed is very crucial. But in this competitive market, creating a distinct niche and getting noticed by the target audience is extremely difficult. An effective promo video however can help a startup businessman get noticed in a crowd. We help businessmen promote their business, their goods and services in a very engaging, catchy format. We have in our team expert animators, copywriters, illustrators, storyboard artists who use their skills and creativity to produce top quality animated promotional videos. The workflow that we have crafted for promo video creation is crystal-clear so that clients themselves can participate at almost every stage of the video production procedure' says Karen Lim, Marketing Executive at iPromo Video.