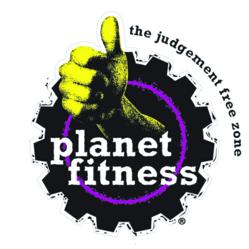 Orange, CT (PRWEB) January 03, 2013
Exaltare Capital Partners LLC, a private equity firm, and Brightwood Capital Advisors LLC, a private investment firm, team up to acquire Planet Fitness Franchisee, PFC Management, LLC, a leading health club operator with 15 clubs in Connecticut. Planet Fitness is the fastest-growing fitness operator in the United States by providing its members low-prices, unbeatable value in a relaxed Judgment Free® atmosphere that allows all people, at all fitness levels, the opportunity to pursue a active, healthy lifestyle.
Exaltare Capital Partner's Managing Partner Omar Simmons said, "We're confident about the future of this strong franchise and feel that Planet Fitness has done a great job of creating a high value fitness club offering to the value oriented consumer. We plan to add even more value to our product by investing in new equipment and amenities to continue to exceed our customer's expectations. The Company's strong customer base, experienced management team and solid growth potential make it an attractive investment for us. We're extremely excited about our partnership with Brightwood, the Planet Fitness brand and the management team."
The sellers, Joe Pepe, Ron Pepe, and Chuck Esposito, have owned and operated health clubs throughout Connecticut since 1983. Among the first Planet Fitness franchisee groups in the country, the sellers have operated their health clubs under the Planet Fitness flag since 2003.
Under the terms of the agreement, the sellers will continue to be equity owners in the company. The existing senior management team will continue to oversee the daily operations. Ron Pepe and Joe Pepe Jr. will serve in the roles of President and Vice President of Operations, respectively.
Said Joe Pepe Jr., "We feel that Exaltare and Brightwood are well-suited to provide us with an opportunity to achieve our strategic objectives. We continue to be committed to improving our brand, providing exceptional customer service, and maintaining the most comfortable atmosphere in the health club industry. Together we're well positioned to implement a plan that helps us achieve excellent growth opportunities for our chain."
Along with the purchase of the 15 locations, Exaltare has also purchased an Area Development Agreement from the Planet Fitness Franchisor for the rights to open in all unoccupied territories throughout Connecticut.
Modern Bank provided a portion of the financing to complete the transaction and will be administrative agent for the credit facilities.
PFC Management has approximately 150 employees and will continue to be headquartered in Orange, CT.
Sperry, Mitchell, and Company, Inc. advised the seller in the transaction.
About Planet Fitness
Planet Fitness is one of the fastest growing health club franchises in the country with over 550 stores nationwide. Based in Dover, NH, Planet Fitness offers a clean, comfortable, non-intimidating atmosphere for its customers at extremely low prices. The company caters to first-time gym users and offers free fitness instruction for all of its members. Most notably, Planet Fitness provides a "judgment free" philosophy, which means members can relax, get in shape, and have fun without being subjected to the hard-core, look-at-me attitude that exists in too many gyms. More information can be found at http://www.planetfitness.com
About Brightwood Capital Advisors, LLC
Based in New York, NY, Brightwood Capital specializes in providing growth capital to U.S.-based, small- and medium-sized businesses targeting companies with EBITDA of $5-$50 million. Brightwood has extensive experience in numerous industries including Business Services, Healthcare, Energy, Technology/Telecommunications and Franchising. More information can be found at http://www.brightwoodlp.com
About Exaltare Capital Partners LLC
Based in Boston, MA, Exaltare Capital Partners, is a private equity firm that invests in owner-managed, family-controlled businesses, and corporate divestitures. Exaltare's investment strategy is to identify and invest in superior, market-leading businesses that are well positioned for further value creation through enhanced growth. This growth is achieved by working with existing management teams to enhance operations and provide strategic direction in a manner that benefits all stakeholders. More information can be found at http://www.exaltarecapital.com
About Modern Bank
Based in New York, NY, Modern Bank is a private wholesale bank providing senior debt to middle market companies. Modern Bank provides revolving lines of credit and term loans primarily based on cash flow and enterprise value. More information can be found at http://www.modernbank.com
# # #