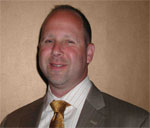 Jacksonville, FL (PRWEB) January 03, 2013
Consumer Attorney Services took on partner Richard Jaffe in December to help manage the rise in foreclosure cases in New York. Consumer Attorney Services strengthened their national foreclosure defense teams in an effort to respond to a recent rise in foreclosure cases.
Consumer Attorney Services trusts Jaffe's decorated background as a trial attorney to help protect more homeowners in New York from. Consumer Attorney Services added Jaffe as a partner because of his proven track record as a litigation attorney, experience in working with foreclosure cases, and immense desire to help the community.
Beyond the courtrooms, Jaffe helps his local community by volunteering to work a weekly shift as a medic in Brentwood, New York. He has a background as a firefighter, and is a certified Emergency Medical Technician (EMT).
Jaffe is a member of the New York State Trial Lawyers Association, the Association of Trial Lawyers of America, and the New York Bar Association. He has been listed in the Marquis Who's Who in the World, and is a lifetime member of the Million Dollar Advocates Forum.
Jaffe earned his Juris Doctorate from the Jacob D. Fuchsberg Law Center at Touro College in New York. He is bar certified in a number of areas including New York, the District of Columbia, New Jersey, and the U.S District Court Northern, Eastern, and Southern District of New York.
Because of Consumer Attorney Services' recent rise in foreclosure cases in New York, Jaffe's skills will play a vital role in protecting more homeowners from foreclosure. According to an October 2012 article titled, "New York-area Foreclosure, Delinquency Rates Rise," by the Real Deal, from 2011 to 2012 the percentage of loans in a state of foreclosure increased by .52% and delinquency rates rose by .45% in New York.
The teams of foreclosure defense professionals at Consumer Attorney Service s are ready to meet the rising foreclosure defense demand. Consumer Attorney Services successfully defended 131 homes from foreclosure in non-judicial states in the month of November. Consumer Attorney Services knows the addition of Richard Jaffe will help increase their total number of homes protected from foreclosure.
Consumer Attorney Services is a full service consumer advocacy law firm headquartered in Jacksonville, Florida, helping families with foreclosure defense, debt settlement, bankruptcy law, and more. Consumer Attorney Services hopes their additions of talented attorneys, like Richard Jaffe, will help meet the rising foreclosure defense demand in New York, and increase their total number of homes defended from foreclosure.