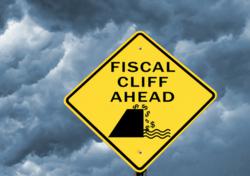 The FICA social security tax cut which had that tax at around 4.2% will now go up to 6.2%, so effectively roughly 150+ million working Americans will still see a reduction in their take home pay by about a flat 2%
Washington, DC (PRWEB) January 02, 2013
Human Alliance Ltd. a world-class talent consultancy based in Washington, D.C, released preliminary analysis today that details the deal congress struck late last night to avoid the upcoming "fiscal cliff". In the analysis, Joe Shaheen, managing principal of the Human Alliance Ltd. details that though many working families will not see any major tax rise, that many will still see this small payroll tax increase.
"The FICA social security tax cut which had that tax at around 4.2% will now go up to 6.2%, so effectively roughly 150+ million working Americans will still see a reduction in their take home pay by about a flat 2%," Shaheen details in the analysis.
The challenge here is that most of those who will be hit by the effective tax increase are working families of the middle class, independent contractors, and business owners. On average the effective tax increase will hit working families by about a $1000 tax increase, equating it to a month's mortgage payment, or an average vacation.
"I think that this increase will likely be kept for the whole year. I don't think that any retroactive solutions are up for debate in congress about this tax. The problem is that this will likely hit the working poor and will have ramifications for our clients and their ability to engage their employees."
The increase in FICA tax is not due to any part of the recently concluded deal but because of the automatic expiration of the cut previously put in place in prior years. The deal provides temporary protection to middle class families from any tax hikes this year, but leaves many questions unanswered on whether there will be further tax hikes on any unexpired taxes in the coming months.
Human Alliance plans on releasing the full report as more details become available from congress.