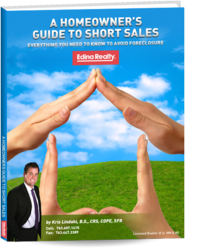 I'm glad that I can provide tools like these to the general public so that we're all more educated as a whole
Blaine, MN (PRWEB) January 02, 2013
Kris Lindahl, the experienced short sale agent out of Edina Realty, held a seminar in Blaine on Tuesday afternoon to open up the new year. The seminar covered the short sale process step-by-step and ended with 30 minutes of questions from the audience. Lindahl was happy with the turnout.
"I was glad to see so many people making an effort to familiarize themselves with the short sale process to ring in the new year," Kris Lindahl said. Lindahl emphasized how important it is to find the right agent and work with the right lender. Kris also showed the audience how to access and use several online resources that he's created for the general public.
Kris Lindahl has created three short sale calculator websites, published a short sale eBook, has a down payment calculator website in the works, and continues to release videos for his short sale video series on YouTube. "I'm glad that I can provide tools like these to the general public so that we're all more educated as a whole,"Kris Lindahl said after the seminar, and continued,"Having access to the best tools is incredibly important and with me as your agent I can guarantee that you will."
Call Kris and his experienced real estate team at (763) 607-1415 for more information. Visit the Minnesota Short Sale Calculator to check eligibility. Download a complimentary copy of "A Homeowner's Guide To Short Sales" and check out the video series on YouTube.