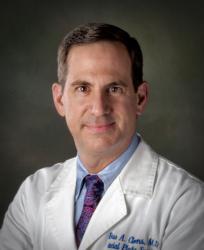 "By using the latest technology, we minimize down time and maximize results," noted Dr. Ross Clevens. "These lasers compliment many of our surgical and non-surgical options."
Melbourne, FL (PRWEB) January 07, 2013
Facial Plastic Surgeon and Community Leader Ross A. Clevens, MD, FACS has announced the opening of the IMAGINE Laser Solutions: Central Florida's Premiere Laser Center.
The IMAGINE Laser Solutions contains the largest collection of lasers in central Florida, housing 14 unique lasers. This extensive selection allows providers to customize treatments to be specific to each patient's individual needs.
Lasers featured include treatment for skin resurfacing, brown spots, skin tightening, unwanted hair, stretch marks, cellulite, and red facial veins. Several of the IMAGINE Laser Solutions devices can also treat common skin concerns such as acne and acne scarring, rosacea, and large pores.
The Clevens Center for Facial Cosmetic Surgery is proud to utilize the most advanced technology and treatment modalities available to provide comfortable, non-surgical, aesthetic treatments options. "By using the latest technology, we minimize down time and maximize results," noted Dr. Ross Clevens. "These lasers compliment many of our surgical and non-surgical options."
Dr. Clevens will be hosting an educational seminar in Melbourne on Thursday, January 17th and again in Merritt Island on Tuesday, January 22nd about available laser treatments and will reveal the most recent addition to his laser collection- a radio frequency technology that tightens your skin without surgery. The new laser heats your skin, stimulates collagen, and by doing that can actually slow down the aging process.
Ross A. Clevens, MD, FACS, Brevard's Board Certified Facial Plastic and Reconstructive Surgeon brings Ivy League training and a delicate touch to each of his patients. The Clevens Center for Facial Cosmetic Surgery specializes in state-of-the-art Facial Plastic and Reconstructive Surgery, laser treatments, and non-surgical options for facial rejuvenation. Offices in Melbourne, Suntree and Merritt Island, FL.