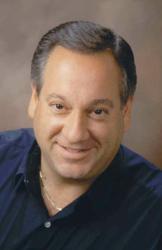 "This takes home security to a new level and this is just the first inning of this new digital game."
Atlanta, GA (PRWEB) January 07, 2013
Today AT&T announced they are launching into the home security business in March in eight markets.
The following comments are attributable to Jeff Kagan, Wireless Analyst.
"AT&T and AT&T Mobility have been growing and rapidly changing over the last few years."
"Five years ago AT&T was just a wireless phone company, but today they are much more. Voice is not the fastest growing part of their business any longer."
"Today it's all about wireless data and smart phones. It's all about the Google Android, Apple iPhone and Microsoft Windows 8."
"This new Digital Life security system is digital when most competitors are still analog. Just as digital ushered in a world of change to the wireless industry ten years ago, it will also transform other industries. Like home security."
"The AT&T service is digital and very advanced. It let's users protect their home with wireless sensors. No wires. All the sensors on windows and doors all communicate with the central device wirelessly. Then that device connects with the AT&T office wirelessly. And it let's users control their system, from wherever they are, using their smart phones, wirelessly."
"This takes home security to a new level and this is just the first inning of this new digital game."
"Expect others in the wireless industry to follow AT&T down this same path. This is a natural next step."
"We will also see other next steps that are just as innovative and transformative to other industries as well."
About Jeff Kagan
Jeff Kagan is an Industry Analyst and Tech Analyst and has been quoted in tens of thousands of news stories over the last 25 years.
Kagan also shares his thoughts and opinions in columns and press releases. Visit his web site at http://www.jeffKAGAN.com to see more.
You may quote Jeff Kagan by the comments in this release. Attribute them to Industry Analyst Jeff Kagan, or Tech Analyst Jeff Kagan.
Join eMail List. To be included in the Jeff Kagan media email list for his comments on breaking news stories please send request by email to jeff(at)jeffKAGAN(dot)com
He can be reached by email at jeff(at)jeffKAGAN(dot)com or by phone at 770-579-5810.
Jeff Kagan is Principal Analyst, Consultant, Columnist and Speaker.