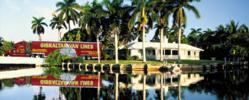 "People start anticipating their summer moves and start their planning in January." - Bill Asmuth
New Jersey (PRWEB) January 08, 2013
In recent years, the rough economy has made moving difficult. Fortunately, things are starting to bounce back. Time Magazine reports that 2012 saw a slight increase in moving trends. The moving rate is much higher during a prosperous economy reaching a national high in 1985. Since jobs are the main factor in moving, the market has slowed down. However this is the largest growth in 13 years and experts suspect rates to increase into next year.
The statistics are a little misleading, because a large portion of these moves are within 50 miles from home. Either way, New Jersey based Gilbraltar Van Lines handles long distance as well as local moves for which they offer special hourly rate. They have been moving customers since 1973 and are experienced to move residentially or commercially.
The expertly-trained movers are skilled to move for all sorts of items. Antiques and delicates will be individually packed and crated, and their movers have specific knowledge on piano transport, including how to deconstruct and reconstruct the piano to ensure that it arrives with no damage. The air-ride vans have multiple side doors to allow complete accessibility to items during the trip.
The Tampa Bay Times reports nearly 60,000 New Yorkers moved to Florida this year. The state not only has ideal weather, but very low cost of living due to no state taxes, as well as cheap rent and gasoline. Gibraltar handles not only local, but long distance moves. They travel throughout all 48 continental states with special lines running to Florida and Texas (another destination that has recently had a surge).
"People start anticipating their summer moves," says Gilbrartar owner Bill Asmuth. "They start their planning in January. The price of property is much cheaper than most other places. Now is a good time to call for an estimate."
Statistics taken this past August show a great increase of housing sales over the past year. Florida Realtors reports that statewide closing sales of single-family homes raised over 10% of what it was a year prior to. On top of that, pending sales raised by over 40% over the year, and the median price has risen nearly six percent.
Wherever the move is, Gilbraltar Vanlines has an experienced staff at affordable prices. We assist many of our customers' needs. We have an auto carrier service and will offer up to four months of free storage in their New Jersey units.