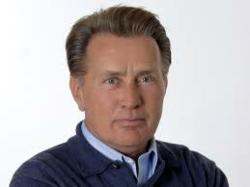 Alternative energy can cut costs for American families and it can also cut the cost to our environment.
Hollywood, CA (PRWEB) January 02, 2013
The producers of Breakthroughs with Martin Sheen are pleased to announce an upcoming report on how researchers and engineers are working on effective ways to cut energy costs for American families.
Breakthroughs with Martin Sheen is an independently produced television series airing in markets around the country on public television. The program is hosted by the legendary Martin Sheen, who is about to embark on his second half-century in American entertainment. Mr. Sheen has developed a reputation as one of Hollywood's most respected actors during a career that includes more than 60 film appearances.
Breakthroughs Martin Sheen reviews several important issues for American families, and rising energy costs are taking a toll. The TV program is talking to researchers about how new energy efficiency standards for home construction are helping to reduce home energy costs. Coupled with the advances in alternative energy like wind and solar power, the coming years could bring lower energy bills to American families.
The producers of Breakthroughs Martin Sheen are planning to air the new reports on public television stations around the country in the coming months. For more information the producers can be contacted via the official website for the show breakthroughsptv.com.