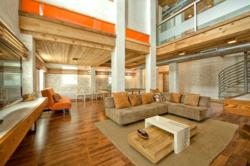 (PRWEB) January 03, 2013
FlipKey™, the leading vacation rental website, has revealed the top 13 vacation rental destinations for 2013 based on FlipKey traveler demand to-date, and Florida tops the list. The Sunshine State has secured nine out of 13 spots, with Kissimmee, located near many family theme parks, leading the list, and Miami Beach rounding it out at number 13.
FlipKey, which features more than 170,000 vacation homes across 8,000 destinations around the world, also looked back on this past year to highlight the top 12 vacation rental destinations in 2012, as well as the most requested properties of the year. The data shows that overall, warm weather spots take the cake when it comes to vacation rental hot picks.
Leading 13 Destinations for 2013 (based on 2013 booking requests to-date on FlipKey)
Travelers love the sun and sand, with warm weather spots in Florida, Hawaii, and Mexico topping the list of 2013 destinations.
1. Kissimmee, FL
2. Naples, FL
3. Siesta Key, FL
4. Marco Island, FL
5. Kihei, HI
6. Palm Springs, CA
7. Cape Coral, FL
8. Key West, FL
9. Puerto Vallarta, Mexico
10. Holmes Beach, FL
11. Honolulu, HI
12. Fort Myers Beach, FL
13. Miami Beach, FL
Top 12 Destinations of 2012
With the 2012 Summer Olympics taking place in England, it's not surprising that London ranked number six. But Florida secured five spots, with Miami Beach ranking first and Siesta Key at number 12.
1. Miami Beach, FL
2. Paris, France
3. Rome, Italy
4. Panama City Beach, FL
5. New York City, NY
6. London, England
7. Kissimmee, FL
8. Manhattan, NY
9. Barcelona, Spain
10. Orlando, FL
11. Seminyak, Bali
12. Siesta Key, FL
Top 12 Requested Properties of 2012
San Francisco didn't make the top destinations list, but among the most requested properties on FlipKey.com, the city by the bay took the top three spots, while Boston, MA and Miami, FL secured two spots each.
1. San Francisco, CA: Big Luxury Condo at Pier 39, Coit Tower, Sleeps 4-6
2. San Francisco, CA: 2BR in downtown San Francisco, central
3. San Francisco, CA: Penthouse, Central, Amazing Bay View, Balcony, Sleeps 6
4. Chicago, IL: Great Huge 2bd/2ba, Mag Mile, Museums, Parks
5. San Francisco, CA: Golden Gate Vacations - Fantastic 3BD SF Rental
6. San Francisco, CA: Two Bedroom, Modern Home next to Buena Vista Park
7. Miami Beach, FL: South Beach Lux 1 BR / Collins Avenue & 21st
8. New York, NY: NYC Park Avenue Loft Vacation Rental
9. Miami Beach, FL: Modern 2000 sq Ft, 2 Bedroom LOFT- 100 Ft to Bch
10. Boston, MA: Best priced apt in Boston's little Italy
11. Paris, France: St Honore 3 BR/2 BA A/C Luxury Adjacent to Louvre
12. Boston, MA: Back Bay / 900SF / 2 Bed / Private Garden Terrace
Whether your choice is sand or snow, FlipKey rentals provide more amenities, privacy, and comforts of home than traditional hotel stays. With more than 170,000 listings that include spacious properties in unique destinations around the world, FlipKey gives you the opportunity to book the perfect vacation for 2013. And with a stringent verification process in place for owners and property managers, travelers can have peace of mind when using FlipKey.
For more information, please visit http://www.flipkey.com.