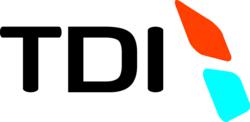 "[TDI's] support of our Cyber Defense/Information Security program … enables cyber defense related travel and upgraded infrastructure for our program. The students benefit greatly!" - Dr. Sharon Simmons, Head, Department of Computer Science
Washington, DC (PRWEB) January 03, 2013
On December 31, 2012 Tetrad Digital Integrity LLC (TDI) finished its first year of collaboration with James Madison University (JMU) and its Department of Computer Science with the establishment of the TDI/JMU Cyber Defense Fund. Through TDI's generous donation, the JMU Cyber Defense/Information Security program purchased hardware and provided travel expenses for JMU's team participating in the Cyber Watch Mid-Atlantic Collegiate Cyber Defense Competition in the spring semester of 2013.
Dr. Sharon Simmons, Head, Department of Computer Science James Madison University, said of TDI's investment "[TDI's] support of our Cyber Defense/Information Security program … enables cyber defense related travel and upgraded infrastructure for our program. The students benefit greatly!"
TDI's President & CEO, Paul Innella, said of this program "TDI is proud to support the alma mater of some of our employees and their children, not to mention my own. Supporting a local, distinguished university like JMU is simply doing our duty to give back to the community while simultaneously cultivating much needed resources in the area of cyber security."
TDI plans to take further substantive steps over the upcoming years of the TDI/JMU Cyber Defense Fund program to increase real-world collaboration between students and TDI employees. The ultimate goal is to prepare JMU students to better serve the cyber security work force protecting the Nation's assets through internships and on-the-job training at TDI. In addition, TDI hopes to develop talent that will one day enhance its own cadre of world-class cyber security engineers.
###
TDI was founded in 2001 to pursue Cyber-Security / Information Assurance / Information Security as its core competency. Since inception, TDI has led hundreds of cyber security initiatives in both government and commercial arenas around the world. TDI has outstanding credentials in vulnerability assessments, penetration testing, Certification & Accreditation, FISMA compliance, disaster recovery and business continuity, incident response, network security, and all areas of cyber-security engineering. Finally, TDI pursues the latest developments in cyber-security through active lecturing at international conferences, publishing articles, and working on the cutting edge of cyber-security development programs. TDI is headquartered in Washington, DC and has offices in Virginia Beach, VA and in London, United Kingdom.