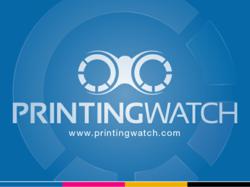 We are the first printing price comparison service to give our visitors access to printers throughout the world
Austin, TX (PRWEB) January 03, 2013
Online printing companies offer the convenience of printing business cards, brochures, stationary, and other marketing materials. Unfortunately, because there are so many online printing companies from which to choose, it's difficult to know which company is offering the best printing deal.PrintingWatch.com is an online service that allows it's visitors to easily compare printing quotes and save up to 60%.
Until now, the only way to find the best online printing deal was to log into one website after another and enter a printing quote request again and again. This tedious way of comparing prices can take hours. PrintingWatch.com uses an innovative search engine to make price comparisons between more than 400 printing companies in just minutes.
Along with his team, Sajid Hussain, CEO of PrintingWatch.com, developed the site's price comparison features based on feedback from actual users. The goal was to create an online portal that was easy for both consumers and printing companies to use.
But Hussain knows that having an easy-to-use system for comparing prices is not enough. "The printing industry is global," insists Hussain. "We are the first printing price comparison service to give our visitors access to printers throughout the world. Visitors can now get quotes from companies in the United States, the United Kingdom, Canada, and Australia with more countries coming online soon."
It's not just the global reach of PrintingWatch.com that makes it unique. The service is also completely free to both consumers and printing companies.
When a consumer visits PrintingWatch.com, to request a quote they simply type in the item they want printed and the quantity. There is no need to log in or set up an account. Also, printing companies can become partners at no charge. After creating an account, companies can log in and upload the deals they will offer to visitors at PrintingWatch.com.
For an easy, fast, and comprehensive way to compare quotes from hundreds of online printing companies, visit PrintingWatch.com.
About PrintingWatch.com
PrintingWatch.com is a privately held company that is committed to helping consumers find the best online business deals while providing targeted marketing opportunities for online printing service providers.