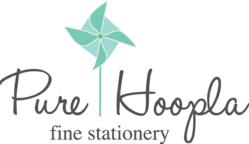 The customer drags and drops the coupons on the back of the baby shower invitation to reduce the price. Highly effective marketing
Atlanta, Georgia (PRWEB) January 04, 2013
Pure Hoopla, a pioneering force in the custom greeting card and invitation industry, has today announced a powerful new advertising and marketing platform for vendors with any budget, including entrepreneurial moms. In a world fraught with high-cost, low-return advertising options, this new program offers real advantages. watch the video to see how it works.
Advertising is very costly – a single magazine spot can average $10,000. That puts this type of marketing out of reach for small and medium businesses. Direct mail marketing is more affordable, but those letters are opened less than 33% of the time, which means the return is very low. For businesses, there seems to be no good option. However, Pure Hoopla's new advertising platform offers both immense affordability and tremendous returns.
According to Melissa Minahan, mother, expectant mom and owner of Pure Hoopla, "There are a lot of small companies out there started by women. They have a great product and we want to partner with them to help get their message in front of the right people."
The marketing platform offered by Pure Hoopla ties directly into what the company does best – create stunning, high-quality greeting cards, shower invitations, birthday invitations, birth announcements and thank you cards. Pure Hoopla lets vendors (those small and medium sized businesses Minahan spoke of previously) place their ads directly on the back of those invitations and cards. Pure Hoopla not only offers high quality, beautiful cards, but they do so at little to no cost to their customers. Moms and other customers designing their own cards are allowed to drag and drop coupons and ads onto the backs of their cards, reducing (or eliminating) the price of card creation. For those moms, the savings are tremendous. However, the benefits for vendors are also enormous.
Vendors get a personal endorsement from a mom to their target audience, because customers choose the ads they want themselves. In addition, the return here is immense – who doesn't open a birthday card, thank you card or baby shower invitation? Moreover, vendors are charged nothing at all if their ads are not chosen, making this a win-win scenario. Finally, companies also enjoy social media advertising here. Moms can post their cards on Facebook prior to being ordered, with the chosen ad in place.
According to Erin Lopez, VP of sales for Pure Hoopla and a mother herself, "The advertising opportunity for companies who want to reach this demographic is unmatched. No other company can offer this level of reach at such a low cost."
To learn more about advertising with Pure Hoopla or to find out more about their high quality cards and invitations, visit http://www.PureHoopla.com.
About Pure Hoopla: Pure Hoopla provides companies with the ability to reach their target audience at very affordable price by partnering with them to provide high quality, customized, stylish cards to moms and baby shower hosts.