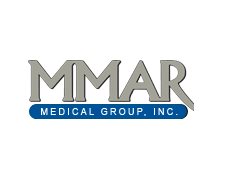 (PRWEB) January 04, 2013
MMAR Medical Group is one of the leading suppliers of sports medicine and orthopedic rehabilitation products at wholesale prices, and the company is pleased to announce that it has expanded its product offering to include arthritic rehabilitation options to its customers. This represents one of the most significant developments in the company's history, with a specific line of products that can help to minimize the pain and suffering associated with this common, though incurable, disease.
Braces and Compression Gear for All Joints in the Body
MMAR Medical Group has never been one to cut corners or offer only a partial product line to its fast-growing pool of customers, and that remains true for the company's new line of products for patients suffering from the pain of arthritis. A full line of braces and compression gear is available to help customers cope with this pain, as well as to eliminate a vast amount of that pain through smart treatment and configuration of the joints.
Perhaps one of the most welcome additions to the MMAR Medical Group product line is the company's shoulder brace, which allows for shoulder joints and rotator cuffs to experience dramatically less pain from the effects of arthritis than they would without this support system. The comes in two configurations, with one helping just one shoulder and the other expertly treating both shoulders at the same time.
Similarly, a new glove product for the hand can keep joints in line and retain heat, helping to naturally reduce the pain associated with arthritic joints. With pain in the hand ranking as one of the most frequent sources of pain in customers of all stages, this is a welcome addition that will greatly improve each customer's quality of life.
Beyond these two products, MMAR Medical Group offers braces and supports for the back, elbows, and knees. These joints, of course, are also frequently cited by arthritis sufferers as some of the most painful.
Heat Products Treat the Effects of Arthritis Just as Well
MMAR Medical Group has been in the rehabilitation business for more than two decades, and that has produced several valuable lessons. The first is that no form of treatment is desirable or effective for every patient who needs rehabilitative products. To that end, the arthritic products offered by the company go above and beyond the braces and supports that most people seek out. Heat products, too, are a key component of this new product line.
Heat therapy is commonly used on the hands, and MMAR Medical Group offers the VitalWrap hand rest to its customers for precisely this purpose. The VitalWrap brand is widely known as the best in the industry for treating joint and muscle pain and, with the version of this product designed for the hands, arthritis sufferers can manage their pain and actually reduce the amount of pain that they feel throughout the day.
The VitalWrap product can be easy rolled up and carried along anywhere that the customer might be going, and it's one of the many ways that MMAR Medical Group is focused on increasing the mobility of customers while decreasing their overall pain.
Electrotherapy is Another Key Source of Pain Management
Electrotherapy has been associated with a pretty big decrease in overall pain, and it remains one of the most recommended treatments by physicians. One product in particular, the JStim 1000 arthritis therapy system, was developed to specifically treat Osteoarthritis of the knee and Rheumatoid Arthritis of the hand. It combines electrotherapy stimulation, infrared heat fabric and compression to provide pain relief. This revolutionary device is used at night while you are sleeping for 7 hours and should be part of a therapy regime for 6-12 months for optimal results.
About MMAR Medical Group
Founded in 1990, MMAR Medical Group has spent the last 22 years providing expert sports medicine and rehabilitative products to consumers nationwide. The company is based in Houston, Texas, and has achieved a reputation as one of the best wholesale distributors in the industry. With products that range from athletic braces to arthritis treatments, MMAR Medical Group stands out as a leading way for patients to save money, increase treatment, and reduce their pain effectively.
MMAR Medical Group maintains one of the best customer service operations in the industry, and consistently ships its products at lower prices, and in a faster manner, than virtually all of its competitors. For rehabilitative and sports needs, MMAR Medical Group is the first choice of many.