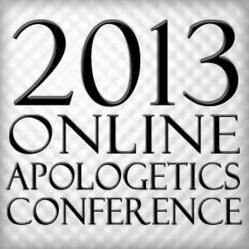 Is there a connection between an orthodox Christian faith and one's views on life issues such as abortion, euthanasia, and assisted suicide? Clearly we believe there is. - Anthony Horvath, Executive Director Athanatos Christian Ministries
Holmen, WI (PRWEB) January 02, 2013
Athanatos Christian Ministries will be holding their fourth annual Online Apologetics Conference April 21-23, 2013. This year's theme is 'A Defense of the Faith is a Defense of Life' with the keynote address to be given by Steven Mosher, President of Population Research Institute.
ACM's Executive Director Anthony Horvath says, "This year's conference is going to address some very relevant questions that are being asked often in society. Is there a connection between an orthodox Christian faith and one's views on life issues such as abortion, euthanasia, and assisted suicide? Clearly, we believe there is."
"This year's conference will probe the connections between a pro-life worldview and a Christian worldview and call upon Christian apologists to be ready to defend life with the same level of preparedness that they defend the faith," says Horvath.
Other speakers scheduled to speak are: Dr. Gary Habermas, Dr. Ryan MacPherson, Dr. Angus Menuge, Derek Elkins, Greg Koukl and others.
Conference registration is $30 and this year, the opening sessions on Sunday, April 21st are free.