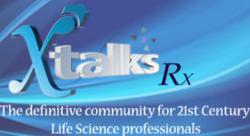 Toronto, Canada (PRWEB) January 21, 2013
National Regulators enact various Pharmacovigilance (PV) regulations in order to ensure that medicines and medical devices are acceptably safe. The regulations and guidelines from the Council for International Organizations of Medical Sciences (CIOMS) and the International Conference on Harmonisation (ICH) guide how pharmaceutical companies manage day-to-day PV activities. Although PV activities such as handling Individual Case Safety Reports (ICSRs), writing Periodic Safety Update Reports (PSURs) and Risk Management Plans (RMPs) are standard processes managed by pharmaceutical companies, the way such activities are regulated by various Regulators is not always harmonized. Requirements and timelines can vary greatly amongst Regulators and are not always consistent with International Standards. As a result, pharmaceutical companies need to ensure they comply with the various requirements and timelines from international Regulators.
Key Discussion Points:

PV Challenges in Asia
Setting up a Local Office to act as the go between Global Headquarters and the Local Heath Authority
Comparing Global Standards to Local Standards, including examples highlighting different ways companies can use to adopt both at HQ and Locally to meet at the regulations
Ensuring compliance locally: How global companies can monitor their offices worldwide to ensure compliance with both local requirements, company requirements and global standards
A live Q&A with the audience will follow the main presentation. For more information, or to register for this event please go to http://xtks.in/xto557p.
Xtalks, powered by Honeycomb Worldwide Inc., is a leading provider of educational webinars to the global Life Sciences community. Every year thousands of industry practitioners turn to Xtalks for access to quality content. Xtalks helps Life Science professionals stay current with industry developments, trends and regulations. Xtalks webinars also provide perspectives on key issues from top industry thought leaders and service providers.
To learn more about Xtalks visit http://xtalks.com/ContactUs.ashx
Contact:
Karen Lim (416) 977-6555 ext 227
clientservices(at)xtalks(dot)com