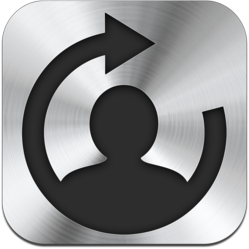 Routzy BackOffice is a software solution that helps mobile sales agents, their managers and support team do more." said Skip Stringfield, Coalesce Software founder and president.
Columbus, OH (PRWEB) January 08, 2013
Routzy BackOffice is a companion desktop application to mobile sales app Routzy. It features QuickBooks and Google calendar integration alongside dispatching, analytics, and GPS location of Routzy enabled iPads which offers enhanced functionality for mobile sales teams, sales directors and support staff.
"We value our users' feedback and experiences tremendously and wanted to find a way to meet the needs of sales managers interacting with their field teams," said Skip Stringfield, Coalesce Software founder and president.
He continues, Routzy BackOffice offers a CRM software solution that helps sales agents, managers and support teams do more virtually."
Routzy BackOffice works best with mobile contact management application Routzy. Users purchase Routzy BackOffice for $895.00 annually. Routzy is available for 14 days free. Following the free trial, users opt-in to a monthly subscription for $24.99.
For additional information about Routzy BackOffice and Routzy, see http://www.Routzy.com
(ABOUT) Coalesce Software makes doing business better through mobile technology. Founded in 2010, Coalesce Software specializes in business productivity applications for small and medium sized businesses, sales teams, independent sales representatives, and business development professionals.
Since its founding, Coalesce Software continues to release mobile applications that help people do business better with the following business productivity applications: Smart Service iFleet, Routzy and Routzy BackOffice. Coalesce Software completes mobile application customization projects so any business owner can have the perfect app to maximize their existing business processes.