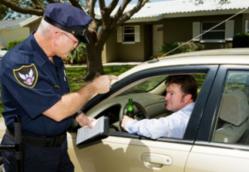 I would just like to say I appreciate the quickness and efficiency with which you handled my case and I will certainly use your services in any future legal circumstances I may have! Thank you.
Washington DC (PRWEB) January 07, 2013
Follow Media Consulting, Inc. announced today they have signed up attorneys Leiser, Leiser & Hennessy PLLC. in the category of Fairfax Reckless Driving.
Founded in 2000, the law firm of Leiser, Leiser & Hennessy, PLLC has grown into a practice consisting of seven attorneys and five staff members dedicated to helping clients solve their legal problems. Phillip B. Leiser, Esq., the owner of the firm, began his practice giving special attention to the rights of crime victims – standing up for those who have been victimized, by pursuing civil claims on their behalf in the Virginia courts. Joined by six other skilled attorneys with diverse legal experience, Leiser, Leiser & Hennessy, PLLC has a thriving practice in the areas of Family Law, Personal Injury & Medical Malpractice, Employment Law, Criminal & Traffic Defense, Appellate Practice, Consumer & Contract Law, Business Litigation, Expungements, Wills and Estates, and a wide variety of other civil litigation.
Does one really need a lawyer for a Reckless Driving charge? This is the question most traffic offenders ask. Unlike a speeding ticket, reckless driving is a criminal offense. Most reckless driving charges are based on speeding more than twenty miles per hour over the limit. While some people view this as no more serious than a routine speeding ticket, reckless driving by speed is taken very seriously in Virginia and judges can sentence people to jail time for it, and routinely do so if the driver is speeding more than 90 miles per hour. However, there are ways for an attorney to persuade the Commonwealth to reduce the speed with which the defendent is charged in order to mitigate the penalties. Leiser, Leiser & Hennessy, PLLC's attorneys are experienced in handling traffic cases and will know how to best defend. You can visit their website at http://www.leiserlaw.com/ or you may contact them at 703 734 5000 for further details on services and attorneys.
About Follow Media Consulting, Inc.
Named one of the best SEO companies by Jonas Marketing, Follow Media Consulting, Inc. is a rapidly growing worldwide firm of SEO, Social Media, and Mobile Marketing Professionals. Follow Media Consulting, Inc. headquarters is located in Richmond, VA. However, our professional team is networked across the world, with regional offices across the United States, in the United Kingdom, Canada, Australia, France, South Africa, the Philippines, and India.