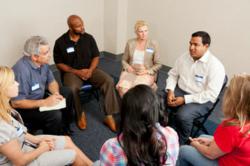 Good Neighbor has always provided quality services and I know you will continue to do so. The clients in the community have a lot of faith in your agency.
Washington DC (PRWEB) January 11, 2013
Good Neighbor Community Services was awarded the "Best of the Best" designation for excellence by Follow Media Consulting, Inc. in the category of Counseling Virginia. This award signifies the continued commitment and dedication of the areas best in psychological counseling services.
At Good Neighbor Community Services, their mission is to support individuals and families in achieving a life of opportunity, independence, and growth. The Good Neighbor vision is to redefine the traditional approach to serving the community by providing individualized and dynamic services. They are driven by their desire to establish themselves as a beacon in the human services field.
Good Neighbor Community Services has a team of bold and talented professionals that is committed to the following core values at every level of their company:
Passion: They are energized by their love for this work and set themselves apart by being personally invested in partnering with those they serve. They believe it is a privilege to be a part of their patient's journey towards a balanced, productive life.
Innovation: They continually strive to integrate person-centered approaches that are effective, creative, and progressive.
Determination: They are driven by their unwavering focus to help the individuals they serve realize and live out their patient full life potential.
Excellence: They distinguish themselves by setting a higher standard for their company and the services they provide. They are confident in the skill, quality, and character of their team.
Collaboration: Good Neighbor Community Services team joins with the individuals they serve and their colleagues in the community to realize opportunities for growth and recovery through mutual contributions.
For further information on Good Neighbor Community Services coverage and services, you may call them at (804) 520-8005 or by just visiting their website at http://www.goodneighborcommunityservices.com/.
About Follow Media Consulting, Inc.
Named one of the best SEO companies by Jonas Marketing, Follow Media Consulting, Inc. is a rapidly growing worldwide firm of SEO, Social Media, and Mobile Marketing Professionals. Follow Media Consulting, Inc. headquarters is located in Richmond, VA. However, our professional team is networked across the world, with regional offices across the United States, in the United Kingdom, Canada, Australia, France, South Africa, the Philippines, and India.