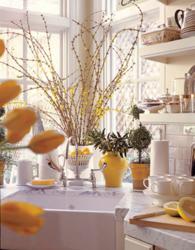 Creating superior quality with a high degree of proficiency.
San Francisco, CA (PRWEB) January 03, 2013
Fine by Design has recently started a new intelligent design program for home remodeling. For homeowners living in the San Francisco bay area looking to limit costs but not quality for their next home remodeling project, this new approach offers the right solution.
"My clients have been saying it for years, that my approach to home remodeling is a more thoughtful and conscious method that has saved them time and money," said Paul O'Kane, the owner of Fine by Design, a home remodeling company in the San Francisco bay area. "So I recently started this Intelligent Design concept, which reflects the company's belief in doing things with precision, maximizing the use of our team and staying true to the homeowner's vision."
Indeed part of this "intelligent design" approach, O'Kane said, started years ago with Fine by Design's decision to manufacture its own cabinet brand, Made in Marin, which allows the company to pass on savings to homeowners.
"Our Made in Marin cabinets are manufactured, as the name implies, in Marin County and made with exceptional quality and built to last," O'Kane said. "Since our manufacturing facility is local, the turnaround time is extremely quick and custom-design elements can be made without any delays or extra cost hikes"
Yet Fine by Design's intelligent design approach goes much further. It includes all phases of design-build process:

Evaluating a living space and almost instantly knowing what needs to be done to transform it into something beautiful
Creating superior quality with a high degree of proficiency to save you time and money
Using sustainable building practices whenever possible to minimize the impact of your design-build remodel on the environment.
Paul O'Kane also pointed out that smart home design means being well organized and maintaining effective communication with a client from start to finish. Fine by Design does this by offering homeowners a turn-key solution: All contracted services for a remodeling job are handled by the company, from kitchens and baths to room additions and whole-house remodels; Fine by Design even provides landscaping services.
Whatever the project, "you get one clear remodeling plan and this information is communicated through and by one person, me," O'Kane said. "If unexpected things arise or clarity is needed, I will communicate with you right away. An essential part of our intelligent design practice is streamlining how a remodeling job is organized, catching potential mistakes before they happen to lower costs and speed up production time."
"Our goals are really pretty simple," he added, "Make a remodeled home look distinctive. Make it functional. And once the project is done to make sure everyone loves it."
Interestingly, O'Kane pointed out that Intelligent Design can often be about waiting for the right time to remodel. "The motivation a homeowner needs to begin a remodeling project can develop slowly, so it can start with me providing inspiration by creating a unique design drawing or sharing ideas about how a new kitchen will look and function."
Often the best time to renovate a kitchen, bathroom or living space is when you want a better quality of life," O'Kane added. "The housing market appears to be on the upswing, so perhaps for some that time is coming soon."
Additionally, Fine by Design's new building intelligence is quick to respond when someone calls. "If we're not available to talk right away, we'll call you back within one business day," O'Kane added. "When you are ready to remodel and want to move forward—we'll be ready."
Contact: Fine by Design
Info(at)finebydesign(dot)com
Ph: 707 778-6177