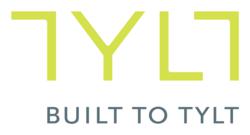 "There is an increase in demand for products that give consumers multiple benefits with just one product." - Rami Rostami, TYLT Founder
Simi Valley, Calif. (PRWEB) January 04, 2013
TYLT, a leader in smart mobile accessories, and Tagstand, a leading provider in NFC tags and applications, today announced a partnership to create innovative, smart accessories with NFC capabilities to enhance users' daily life.
"There is an increase in demand for products that give consumers multiple benefits with just one product," said TYLT Founder Rami Rostami. "As smart product innovation quickens in pace, TYLT is committed to creating products that live at the forefront of this new era for mobile accessories. By integrating the sophisticated technology created by Tagstand into our progressive line of mobile accessories, we are able to offer products that pair customer desires for great design and the most advanced technology."
Tagstand's NFC Task Launcher represents an entirely new way for a phone to interact with the world around it. The application and tags allow a phone to launch apps, change settings, and much more in response to its location through an NFC sticker. The app has had over ten million actions executed, and has been installed on over 250,000 NFC phones.
"We are very excited to be working with TYLT, they are one of the few companies enabling accessories with NFC," said Tagstand Co-Founder Kulveer Tagger. "The full capabilities of NFC can be showcased in these new TYLT products."
TYLT and Tagstand have joined forces to create an ultimate consumer experience through the development of three new products:

TUNZ - A portable Bluetooth speaker that delivers incredible sound while also acting as a charging station for smartphones and tablets. A built-in noise canceling microphone allows users to seamlessly switch from music to hands free calling. This portable Bluetooth speaker delivers up to 20 hours of battery life and can stretch to 30 hours if volume is played at half status. The NFC technology in TUNZ allows you to switch from various profiles and complete other actions with a simple tap.
CAPIO - A universal smartphone car mount that uses a patented sticky technology to secure the device in place without clamps or brackets. The fully adjustable car mount will be available in February with NFC technology that will allow you to control the actions of your phone by simply placing it on the mount.
TAGZ™ - NFC tags you can place anywhere to activate your phone, applications, profiles and more. TAGZ come in packs of six that includes two different colors.
All three of these products will debut at the 2013 International CES in January 2013. TUNZ will be available for purchase immediately; CAPIO and TAGZ will be available for purchase in February 2013.
About TYLT
TYLT lives at the forefront of innovation in mobile accessories, empowering users with to redefine the norm. By starting with the most powerful products that currently exist in a category and innovating up, TYLT promises the most sophisticated technology available and forward design. Current product offerings include power products, audio products and protective cases. TYLT is a brand by Technocel, a leader in the mobile device accessory industry for more than 25 years.
About Tagstand
Tagstand connects mobile devices seamlessly to the world around you. You can activate your world with NFC tags and NFC Task Launcher. The Wall Street Journal calls it, 'Living in the Future.' With a quick tap against an NFC sticker and your phone can activate profiles, launch applications and more.
For more information, please contact:
Danielle Gano
Danielle(at)ElleComm.com
855.438.3553
Amanda Bilingham
Amanda(at)ElleComm.com
732.604.9454
Kristin Martell
Kristin(at)ElleComm.com
703.407.8349
###