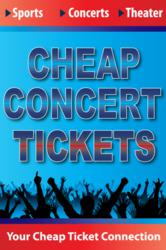 New York, NY (PRWEB) January 03, 2013
Disney Rockin' Ever After continues its tour showcasing new stories and characters from beloved Disney movies. With a wide-range of materials, the 33rd production of Disney on Ice brings the show up to date and living up to its name.
The Disney Rockin' Ever After showcases new production numbers from "The Little Mermaid", "Tangled" and "Beauty and the Beast". For the first time, it will also include Merida from "Brave", the latest Disney Princess from the Pixar movie.
Straight from the movie, Brave's fiery red headed princess gets to show off her archery skills, this time on skates. The ice is a fitting stage to show Merida's merry, carefree and wild nature mirroring the Scottish highlands.
Disney On Ice has always been about fun for the whole family. Children of all ages have been to the show to experience an ice extravaganza which is vividly and fondly remembered. For some, it is an occasion to attend the show in their favorite Disney costume, this is especially so for kids, although adults who want to show their true colors and delight for their favorite characters can still attend in costume.
With all the new characters and routines, the 33rd Disney on Ice, Rockin' Ever After is a testament to the creative endeavors of performing on ice. The show started touring in August 2012, and it has a lot more to offer as the tour goes on till May before going to Europe and Asia.
You can book your tickets for the Disney Rockin' Ever After shows right now. Don't miss this beloved tradition for the whole family.
About Cheap Concert Tickets:
Cheap Concert Tickets has discounted tickets for events worldwide including Disney on Ice Rockin' Ever After and Disney on Ice Treasure Trove at great everyday low prices. This popular secondary ticket exchange is offering the special customer appreciation discount code, SAVE, for special savings.