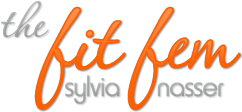 It's Way More Fun Being A Fit Fem
Hicksville, NY (PRWEB) January 04, 2013
The Fit Fem will now offer a new online gym that will contain high definition streamed workouts through all Apple devices.
Women can take part in fun and intense workouts sessions that can be seen on their iPads, iPhones or Macs at anytime or any place.
Many women due to motherhood, work or just life in general don't have the time to hit the gym when children need to be tended to, the household needs to be maintained or that project at work has to get done. The Fit Fem's online gym is a cheaper and quicker way to get those workouts in. The online gym will give women the motivation to workout and will teach them how to exercise effectively.
Along with getting healthier, women will see the transformation of their bodies and mental state with the online gym. They will be slimmer and most importantly, more confident.
So no more gym fees, waiting for equipment or burning gas....the everyday woman will no longer have an excuse not to workout. The online gym will be waiting at home for her!
A variety of workouts that include kickboxing sessions, total body pyramids and ab transforming exercises are taught and were created by The Fit Fem, Sylvia Nasser.
The Fit Fem Studio
Created by Sylvia Nasser, The Fit Fem, in 2010, The Fit Fem Studio is a Long Island based company that focuses on the softer, fun, yet intense side of fitness. The Fit Fem Studio was featured on EverydayHealth and EHealth Radio and offers in-home personal training, online on-demand workouts, A great fitness program, and group fitness sessions. The business focuses on getting women healthy, but having them appreciate and embrace their bodies during the process.