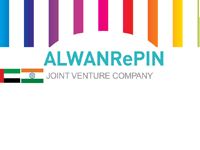 "You are successful the moment you start moving toward a worthwhile goal," Charles Carlson.
Dubai, UAE (PRWEB) January 04, 2013
The Owner & Technical Head of RePIN Masterbatches, Mr. Jalaj Chhabra, is one of the most influential business men in the Plastics Industry from the Region of the Middle East and India. Also with a strong shareholding in ALWAN REPIN LLC, the recently signed Joint Venture Agreement between Al Ahli Holding Group & RePIN Masterbatches, he plans to maximize business opportunities with the African and American markets.
In order to ensure ALWAN RePIN LLC's growth in the industry, Mr. Chhabra considers that combining the Flexible Packaging and Masterbatches, with vast years of experience of both companies, will help them to continue consolidating its position as one of the leaders in the plastics industry.
Looking forward to aggressively promoting their products, Mr. Jalaj Chhabra will be visiting next week's Arabplast 2013 Expo in Dubai, from New Delhi (India), where the two RePIN manufacturing plants are based. He considers this as the perfect scenario for companies to promote their companies, to create strong bonds with the markets worldwide and to interact with industry peers.