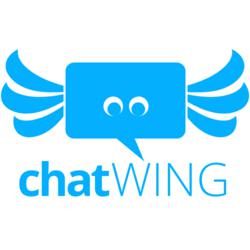 Austin, TX (PRWEB) January 06, 2013
Most business website owners are constantly thinking of ways to improve the site image through well-written articles, images and videos to attract attention. Though these ways work, positive testimonials from loyal customers and satisfied clients still have impact. Chatwing dev team recognizes the websites' needs to improve online visibility while expanding networks. To help achieve these objectives, the development team designed a chat widget that is easy to install and accessible to both end users.
Engaging more people through one's site not only increases the site's traffic but also accumulating more customers. Websites with installed chat software have a better tool in rendering quality customer service, since they can address customers' concerns real-time. Daily tips and advices can also be shared by the company to both visitors and clients that raises the sites value.
Website owners must also be wary of bad publicities created against their business. Most of the articles have no basis, only intents of spreading rumours that will destroy one's reputation. While embedding a chatbox to one's site is to have a platform to interact with customers and target clients, competitors might join and use the platform against the business. With this factor taken into consideration, Chatwing dev team added full conversation control feature to its web chat tool.
This chat box option contains a word filter configuration that automatically blocks words set by the web administrator. This makes monitoring easier. Web administrators can also assign moderators that can ban users and delete messages that are inappropriate or malicious.
The shoutbox also has a social media integration option that makes it easily accessible to social media users, making social network expansion a breeze. The tool's highly customizable mechanism allows image and MP3 link upload. It can also facilitate interaction among thousands of online users.
About Chatwing.com
Chatwing.com specializes in the new field of website chat. Over years, the development team has introduced live chat widget for hundreds and thousands of blogs. The application bridges people from many parts of the world, creating global synergy through the Internet. The shout box can be installed in just seconds, and it can be used for varying purposes such as leisure and Internet marketing. It also allows a user to customize the size, color, and name of the widget. The chatroom tool is 100% available for everyone.