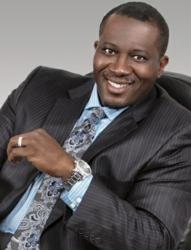 You have the strength to change your life despite adversity
Atlanta, GA (PRWEB) January 06, 2013
Great authors have led an extraordinary life or, at one time or another, found themselves learning vital lessons from extraordinary circumstances. They have had to call on reserves of courage, determination and self-belief in order to succeed and sometimes to simply survive. This much they have in common.
This is where Y.G. Nyghtstorm is exceptional. His experiences of a fight for survival are astonishing, but more amazing is his storytelling ability.
All Action, No Talk expresses practical messages such as self-belief, finding the strength to face unforeseen challenges and innovating to stay ahead of the pack are seamlessly interwoven into his stories.
Nyghtstorm draws from his rich life experience as a daring explorer, survivor and visionary entrepreneur. Reflecting on his harrowing experiences, Nyghtstorm moves his audiences through insights and realizations that result in deep transformation.
Nyghtstorm's story captures audience attention and delivers powerful and often hidden learnings.
In this this book you will learn about the mistakes and lessons that he encountered.
All Action, No Talk gives people the strength to change their lives despite adversity.
To purchase this book go to http://www.Amazon.com and http://www.Barnesandnoble.com. For more information about Y.G. Nyghtstorm log on to http://www.nyghtstorm.com