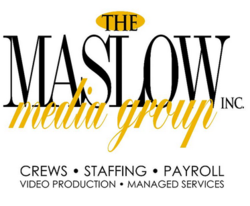 We know DC. DC is our bread and butter…We have production professionals who know how to navigate the intricacies of pulling off successful live events in DC. - Linda Maslow
Washington, DC (PRWEB) January 10, 2013
Maslow Media Group, Washington DC's #1 Media Production Company as rated by the Washington Business Journal, has recently unveiled its service offering 360-degree coverage for media organizations and press outlets for the 2013 Presidential Inauguration.
Their full-coverage package provides indoor studio space two blocks from the U.S. Capitol Building (with camera control), satellite trucks, transmission services, camera crews, post-production services, and additional DC-based resources.
As CEO and founder Linda Maslow relates, "We have been providing these types of services to Washington DC for years, but what makes this particularly exciting is the ability for news agencies or media outlets from around the world to get start-to-finish assistance from us for one of the nation's premier political events." As the nation's first full-service video production, staffing, and payroll agency, Maslow Media Group's history is steeped in a tradition of government services, live event coverage, the local production community, and firsts in the industry.
On the company's 25th anniversary, Maslow Media Group continues with its tradition of firsts by providing comprehensive inauguration coverage. "We are the most thrilled about our indoor studio right across from the capitol building, with outdoor cameras controlled from the studio," details Senior Video Production Manager, Liz Lokey. "No one is providing this attention to detail or level of service," she adds. As a GSA-certified company, Maslow Media Group has had decades of experience in government services, working with various agencies and a variety of projects based in Washington DC, as well as domestic and foreign agencies seeking to cover the DC market.
As Ms. Maslow notes, "We know DC. DC is our bread and butter, and we know how to bring live events to a global network. With twenty five years of experience we know all the nooks and crannies. We have veterans of ABC News, Fox, and Reuters on our staff who know the news business inside and out. We have production professionals who know how to navigate the intricacies of pulling off successful live events in DC."
News agencies worldwide called on Maslow Media Group's staff of broadcast veterans to orchestrate their coverage of the 2012 debates and election. In addition, dozens of government agencies use their services regularly, as well as Fortune 500 companies. Watch http://www.youtube.com/watch?v=Pf900ecANxc for a recent video produced by MMG for a government client.
About The Maslow Media Group
Named a "Top 5 Leading Payroll Company" by The Hollywood Reporter and the #1 Media Production Company for 2012 by the Washington Business Journal, the Maslow Media Group provides crews worldwide, video production staffing, payroll services and script to screen video production to corporations, government agencies, corporate media, cable networks, and production companies nationwide. The Maslow Media Group is a successful, WBENC-certified corporation based in Washington, D.C., since 1988. They oversee several contracts in excess of $26 million dollars. Government clients find them on GSA Schedule #541 for Advertising & Integrated Marketing Solutions.