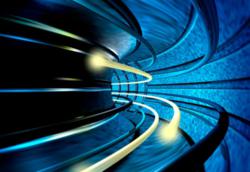 Resellers and large business owners need to be able to operate without the telephone constantly interrupting flow and momentum
Baltimore, MD (PRWEB) January 03, 2013
Late Tuesday afternoon, Server Sitters CEO Adam Gallant, announced the availability of 24/7 dedicated customer support agents, who will be in full swing for the duration of 2013 and beyond.
Resellers and large business owners need to be able to operate without the telephone constantly interrupting flow and momentum. Choosing Server Sitters to manage dedicated customer support is an important decision.
The professional English speaking receptionists at Server Sitters answer all calls with the company name, and field messages on their behalf, allowing the sales department to focus on business development.
Server Sitters is also proud to offer 'virtual' receptionist service, in addition to an arsenal of product specialists who are eager to tackle troublesome customer service issues 24 hours a day
In addition to a professional call answering service, clients recieve voice-mail that's accessible around the clock, and SMS or email message forwarding as well as 24/7 live chat services.
Server Sitters customers will benefit from seamless, pay-as-you-go billing systems that utilize dedicated staff who are experts in troubleshooting a wide range of issues and potential problems.
Upon the launch of this support agent service, management at Server Sitters is offering special discounts for new clients. For the most part, the dedicated support specialist service from Server Sitters is arguably the most effective way for a small business to reduce overhead, and deliver the type of support a business needs to evolve.
CEO of Server Sitters Adam Gallant went on to say, "Whatever environment a business owner operates in, success in the marketplace demands the capacity to tender a broad range of payment types, including credit, debit and gift cards, as well as telephone payments"
Management and staff at Server Sitters understand that offering a successful support agent service requires a comprehensive range of payment products that can be easily implemented to meet the special needs of any sized business.
The reality is that the eCommerce marketplace is truly international, and vendors of all sizes have to strive to accommodate multiple currencies. The professionals at Server Sitters are able to protect customers and their payments with state-of-the-art security and fraud protection systems.
Server Sitters is an elite outsourced support provider specializing in hosting support for web hosting companies in the U.S. & Canada that require efficient help-desk support, live chat support and/or telephone support services.
For more information about Server Sitters, simply visit http://serversitters.com or call toll free (888) 522-3177 to speak with CEO Adam Gallant directly.