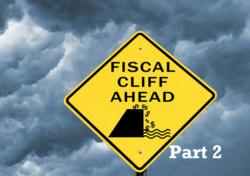 The federal government has a requirement that employees be provided a notice ranging from 30 days to 60 days depending on the severity of the furlough or the layoff, so we will likely not see the cuts begin to take effect until early to mid second quarter
Washignton, D.C. (PRWEB) January 03, 2013
Human Alliance Ltd, a Washington, DC HR Consultant specializing in identifying employment and labor trends reports that federal workers may still suffer consequences from the looming budget battle and sequestration debate in US Congress. A preliminary analysis conducted by the HR consultancy targeting Capitol Hill opinion leaders and experts, identifies some of the upcoming issues that will be faced by federal workers and their employers.
The analysis takes into consideration the recent announcement by the Department of Defense that it may furlough almost 800,000 employees later this year. "Right now, most of the federal workers that we've interviewed in the Washington, DC metro region feel that cuts are imminent. The congressional deal has bought some time, but many feel that its time to polish that resume and start to reach out to old friends and co-workers," Joe Shaheen, Human Alliance's top consultant said on Thursday.
The analysis also predicts that the Washington DC region could see a sizable portion of those job losses, being among the top 3 cities where federal employers gather, but that it won't be visible until the second quarter of 2013 when potential cuts would likely take effect.
"The federal government has a requirement that employees be provided a notice ranging from 30 days to 60 days depending on the severity of the furlough or the layoff, and so we will likely not see the cuts begin to take effect until early to mid second quarter. The challenge here is knowing where the cuts are going to be and the regional effect of those cuts," Shaheen explains.
Additionally, the report makes a rough estimate for Washington D.C. total job loss under the assumption that some furloughed and voluntarily separated employees would find positions elsewhere, likely in the private sector. The estimate for the Washington DC region is 50,000 jobs at minimum with the estimate growing as the economic and fiscal trends become clearer.
"We predict that even if the federal government were to being sequestration in 2 months (February), which is the worst case scenario, that the lag in the job market would be an additional 60 days. This could be enough time for local labor markets to re-adjust, but right now, with the overall prevailing economic conditions, a relatively small labor market would not be able to recover quickly enough. There will be job losses unfortunately."
The Human Alliance will release the full report to clients in the month of January. To request a copy please e-mail contact@humanalliance.info