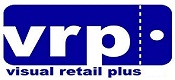 Visual Retail Plus offers a Retail Point of Sale System to fit nearly every business type.
Hackensack, NJ (PRWEB) January 22, 2013
Retail POS software isn't just a fancier version of the traditional cash register. Visual Retail Plus has recently announced for one's retail point of sale needs which help them to increase their business and integrated with VeriFone Pay ware PC. The purpose of a retail POS system is to help simplify one's transaction and bookkeeping processes. Inventory management is a breeze, and automatically calculated. Customers are able to move through the store quicker, employees can be monitored and theft reduced. Retail POS systems have such a wide variety of uses – anyone from apparel and shoe stores to gift and jewelry stores, as well as other specialty industries have used point-of-sale technology to their advantage.
With a retail Point of sale software one can analyze sales data, figure out how well all the items on one's shelves sell, and adjust purchasing levels accordingly. One can maintain a sales history to help adjust one's buying decisions for seasonal purchasing trends. One can improve pricing accuracy by integrating bar-code scanners and credit card authorization ability with the POS system. Visual Retail Plus has recently integrated with Verifone Payware PC and the complete line of VeriFone MX signature capture/debit units to offer customers the security of EMV Chip Card Technology. The standard covers the processing of credit and debit card payments using a card that contains a microprocessor chip at a payment terminal to prevent data loss and security threats.
Visual Retail Plus' retail software is central to driving efficiency, growing revenue and building customer loyalty. From traditional checkout and targeted promotions to fuel center support, their retail software platforms provide the right mix for one's retail operation. Look to VRP for innovative solutions that positively impact one's bottom line and customer satisfaction. VRP keep their Point of Sale products on the cutting edge of technology, while maintaining ease of use and providing answers to all business aspects in an ever-changing and growing retail marketplace.
Designed with the client's needs in mind, their ease-of-use Point of Sale allows the end-user to easily scan the customer's item, cash and credit cards are used to pay for the purchase, and receipts are printed. The POS software accurately records all transactions, and the customer is on their way in a short period of time. Inventory control with the availability of using a 3-dimensional matrix grid, Purchase Orders, full-analysis reports and a Point of sale module that offers use of gift cards, customer loyalty, in-house accounts, time and attendance, layaways, in depth customer reporting are just some of the features that their software can provide. VRP can also be integrated with accounting software like Quickbooks to help assist and speed up accounting procedures.
Visual Retail Plus offers a Retail Point of Sale System to fit nearly every business type. VRP offers a POS System that is suitable for small businesses to multi-store chain operations that are typically looking for scalable system with robust multi-location reporting, centralized pricing controls, and potential warehouse management. Visual Retail Plus was made by retailers for retailers and can support one's business at any facet of one's experience. Anybody will become one's retail POS software of choice.
LAN Services is an Online Marketing partner of Visual Retail Plus. The webmasters at LAN Services optimize the websites for their customers effectively to increase the visibility in all the major search engines like Google, Yahoo and Bing. At LAN Services, the team ensures that one's website seen by millions of people worldwide.
Contact Details:
Visual Retail plus
23 Banta Place
Hackensack, NJ 07601
Tel: 888-767-4004
Fax: 866-882-0451
Website: http://www.visualretailplus.com/