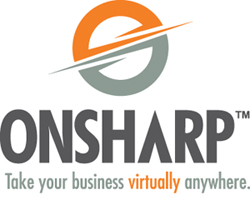 A blog should be an integral part of a company website.
Fargo, ND (PRWEB) January 08, 2013
Onsharp is excited to present the fourth webinar in the "How to Drive Website Traffic" series. The webinar will be held on January 17, at 10 a.m. CST.
According to a study done by HubSpot in January of 2012, 81% of businesses reported that their company blog is useful to critical for their business. The same study showed that 57% of companies with a blog have acquired customers from a blog.
In this webinar, participants will learn how to choose great blog topics, use keywords in their blogging strategy, fill out Meta data for search engine optimization, embed social sharing buttons and other techniques to improve their blog and drive more visitors to their website.
"For businesses, a blog should be an integral part of their website. Blogging gives the business an opportunity to be seen as a leader in their industry by sharing news, updates and knowledge with potential and existing customers," says webinar presenter, Whitney Nelson, Online Marketing Specialist at Onsharp.
To register for "How to Drive Traffic with Blogging," please visit http://info.onsharp.com/drive-website-traffic-with-blogging. Registration is required prior to the event.
The webinars are held the third Thursday of every month, concluding in April. To sign up for email updates about the webinar series, please visit http://info.onsharp.com/drive-more-website-traffic-webinar-series. Remaining topics of the series include search engine optimization, content creation and distribution and overall online marketing strategy.
About Onsharp
Onsharp is an interactive agency that architects, builds, and supports web-based solutions. We're passionate about technology, but not just because we think it's cool. We are experts at helping businesses understand how new technologies and trends can help them meet customer demand while improving productivity. Onsharp strives to create success in the lives of all people, businesses, and communities they serve. For more information about Onsharp, please visit http://www.onsharp.com or call toll-free at 1.866.ONSHARP.