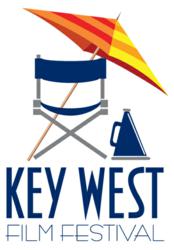 Key West, Fla. (PRWEB) January 08, 2013
Award winners for the 2012 Key West Film Festival held last month have been announced. The festival featured 30+ films across a variety of categories and attracted thousands of people over the course of its four day run at the San Carlos Institute Theater, the Tropic Cinema, as well as special event locations throughout Key West including the Hemingway Home and Museum.
Actor Alan Cumming was honored with the Golden Key Award for mastery of craft and his contributions to the world of film and beyond.
Film honorees were named in six audience choice categories. Winners included:
Narrative Feature Film – Any Day Now
LGBT Feature Film – Struck by Lightning
Documentary Feature Film – Kinderblock 66
Florida Feature Film – Journey to Planet X
Foreign Feature Film – The Sapphires
Big Vision Empty Wallet Award – GROS by Adam Taylor
Festival Chairman and Founder Brooke Christian noted, "We felt it was important to give out awards in the most democratic way possible and to give a voice to each person who attended a screening. What we ended up with was a fantastic group of winners that I think embodies the sensibilities and high standards of all who participated in the festival."
"As Programming Director, it is very rewarding to me to see such an enthusiastic and positive response to so many of the films," said Michael Tuckman, who was responsible for selecting films to be screened. "The winners that the audience chose are deserving in every sense of the word."
Details on the 2nd Annual Key West Film Festival to be held in late 2013 will be made available at http://www.keywestfilmfestival.com as they are confirmed.