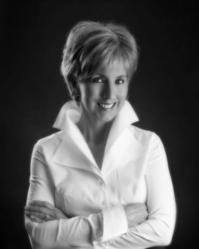 The market is ripe for expansion following unprecedented shifts in supply and demand.
Grand Rapids, MI (PRWEB) January 05, 2013
Katie Karczewski has been a partner of Keller Williams Realty Grand Rapids and the number one KW agent in West Michigan for more than 12 years. Now she's lending her real estate savvy to serve as Operating Principal of a new Grand Rapids Market Center North that promises to bring the Keller Williams brand of high-caliber training, integrity and tech know-how to a new generation of real estate professionals. Beginning in January, the company will begin recruiting passionate real estate professionals to expand the Keller Williams' presence in the Grand Rapids north market.
"The market is ripe for expansion following unprecedented shifts in supply and demand. I've had more multiple offers on properties in virtually every transaction this last quarter than ever before, and demand continues to skyrocket. People have realized that the market hit bottom and with interest rates at a historic low, they're responding in full force," Karczewski said.
During the first quarter of 2013, she will be looking for entrepreneurial-minded individuals who are interested in joining Grand Rapids' number one realty company. The Grand Rapids Market Center North will cater to "plug and play" technology aficionados who want to build their real estate practice using cutting edge methodologies — and technology — for success.
"Keller Williams is unparalleled in setting the standard for real estate training, coaching and consulting. I am especially looking forward to giving back to my profession by mentoring the next generation of real estate professionals. Our company motto has always been 'Win-Win or No Deal.' That philosophy extends from our relationship with our realtors to our individual treatment of home buyers and sellers," Karczewski said.
The Katie-K team will continue its tradition of outstanding sales and service in its core markets with extra support from newest team members, Tanya Craig and Cathy Dracht, who both possess considerable prior experience and track records as producers. Interim offices are now open at 4949 Plainfield Avenue NE, with plans for a permanent facility in the works for a northern East Beltline location.
Professionals interesting in joining the Market Center North team are encouraged to contact, in confidence, the Katie-K Team at (616) 575-0119. Subscribe to Katie K's RSS feed here.