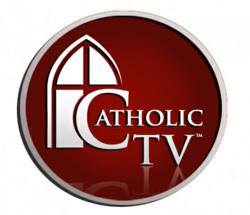 "We are delighted to be the first YouTube channel to stream live an ordination to the office of Bishop," said Father Robert Reed.
BOSTON, MA (PRWEB) January 03, 2013
The official CatholicTV Network branded channel on YouTube (http://www.youtube.com/CatholicTV) will host the first live stream of the ordination of a bishop. The ordination of The Most Reverend Robert P. Deeley as Titular Bishop of Kearney and Auxiliary Bishop of Boston will stream Live from the Cathedral of the Holy Cross on Friday, January 4, 2013 beginning at 1:30 pm ET.
Your Catholic Broadband Network®, CatholicTV.com, the official website of the The CatholicTV Network, manages the CatholicTV YouTube channel, containing content from their vast archives that have been gathered since the network was founded in 1955.
"We are delighted to be the first YouTube channel to stream live an ordination to the office of Bishop," said Father Robert Reed, CatholicTV President. "Bishop-elect Deeley has been a strong supporter of CatholicTV for many years and all of us at the network are thrilled to bring this important moment in the life of the Archdiocese of Boston and the Universal Church to the worldwide a YouTube audience."
An on-demand version of the CatholicTV Network coverage of the Ordination will be available at the CatholicTV YouTube channel as well as at CatholicTV.com/Bishop-Robert-Deeley after the broadcast.
About The CatholicTV Network
CatholicTV is a nationally-broadcast television network streaming a live feed 24 hours a day at CatholicTV.com. Heeding the call of Pope Benedict XVl to an effective utilization the power of television and new media, the CatholicTV Network features its cable TV station, Catholic web site, mobile apps and widget. Celebrate Mass online; pray The Rosary; enjoy programs on prayer, the life of Faith, the saints, the Scriptures and the Catholic Church on America's Catholic Television Network®.
About The Archdiocese of Boston
The Archdiocese of Boston is the fourth largest archdiocese in the United States and is the spiritual home for more than 1.8 million Catholics. Cardinal Seán P. O'Malley, OFM Cap., has led the Archdiocese since July of 2003. Centered in of one of the world's great cities – Boston – and spread across 144 communities in eastern Massachusetts, the Archdiocese of Boston is an ethnically diverse and spiritually enriching faith community consisting of vibrant parishes, well performing Catholic schools that are educating more than 46,000 students annually and a social service outreach that is helping to assist more than 200,000 individuals each year. Mass is celebrated in more than twenty different languages each week. For more information visit http://www.BostonCatholic.org
Copyright © The CatholicTV Network
America's Catholic Television Network® and Your Catholic Broadband Network® are registered trademarks of The CatholicTV Network.