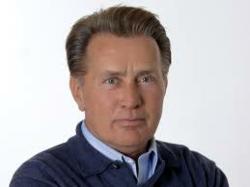 Applying new technology to industry is a key to remaining competitive in the global marketplace.
Hollywood, CA (PRWEB) January 03, 2013
The producers of Breakthroughs with Martin Sheen are pleased to announce an upcoming report on how the portability of internet technology is allowing industry to take advantage of the wireless age.
Breakthroughs Martin Sheen is an independently produced television series airing in markets around the country on public television. The program is hosted by the legendary Martin Sheen, who is about to embark on his second half-century in American entertainment in 2013. Mr. Sheen has developed a reputation as one of Hollywood's most respected actors during a career that includes more than 60 film appearances.
Breakthroughs Martin Sheen reviews many of the ways technology is changing our world, and it is especially true in industry. Wireless technology is allowing factories to better control inventory through monitoring of production, and that same technology is allowing machines to communicate with central locations when there are problems on assembly lines. The TV program is talking to industrial engineers about how this technology is minimizing down time which makes American industry more efficient.
The producers of Breakthroughs Martin Sheen are planning to air the new reports on public television stations including many PBS affiliates around the country in the coming months. For more information the producers can be contacted via the official website for the show breakthroughsptv.com.