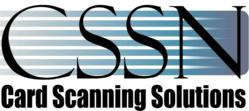 Los Angeles, CA (PRWEB) January 03, 2013
Card Scanning Solutions, CSSN Inc., a leading developer of image processing solutions and Optical Character Recognition (OCR) technology, recently launched the latest version of their SDK software, Version 10.00.00. With added features and enhancements, this new version of CSSN's OCR Software Developers Kit (SDK) is easy to incorporate into existing software applications. With CSSN's OCR engine which is capable of reading and processing both images and data from a wide variety of mediums such as passports, ID cards, business cards, medical insurance cards and more, as well as the added functionalities of the latest SDK software, CSSN's state-of-the-art scanning solutions are ideal in a wide variety of industries such as security, financial, medical and more.
The new features available in CSSN's SDK software Version 10.00.00 provide users with a competitive edge in their industry. One of these key features is the enhanced method to scan and process both the front and back of medical cards. This results in a faster workflow in healthcare settings, providing staff with more time to focus on patients and other important tasks. Due to a large customer request, CSSN's SnapShell®, and most ScanShell® drivers are now WHQL signed. This means that the installation process is now smother than ever. The latest version of the SDK software now also has a security feature on CSSN's SnapShell® scanner with an added kiosk or ATM mode for detecting a card on the SnapShell® glass without capturing the image and data automatically. This feature prevents people from forgetting their card on the glass of the scanner and you are able to scan ID cards efficiently.
The latest SDK software Version 10.00.00 is capable of reporting the existence of a barcode on a card, its orientation and if it can be read. With this added feature, users will now be informed if a barcode has been detected on a card and if it can be read, the information will be extracted putting vital information at ones fingertips. The latest SDK has moved from VS 2006 and is now complied as Unicode (VS 2008). Including all the new features, the SDK is backwards compatible so it can work with input generated by older products or technology. With the latest OCR SDK Version 10.00.00, users are able to enjoy a variety of enhancements such as new support and improvements of the ID template which means that new ID formats can now be read and supported. For example, the latest SDK offers new support for ID cards from the Ivory Coast, Curacao, the new vertical ID from Tennessee, and more. This added support has also been extended to new medical insurance cards, driver's licenses, business cards, and passports. These enhancements have helped to broaden CSSN's reach and functionality in all 50 states and in over 80 countries.
CSSN's SDK software Version 10.00.00 is easy to integrate with and it supports almost every programming language. This advanced software solution with added key features and functionalities provide users and software integrators worldwide with leading scanning solutions.
Additional information on the image processing solutions offered by CSSN, Inc. can be found at http://www.card-reader.com.
Since 1999, Card Scanning Solutions (CSSN Inc.) has been a leading manufacturer of card reading and image processing technologies. They are renowned for developing an OCR and image processing technology that is designed to quickly and accurately read the information from driver licenses, medical insurance cards and other ID cards. Their software provides extensive database capabilities for processing, storing, and manipulating the acquired data automatically and is used among a variety of industries such as hospitality, security, medical, government and more. CSSN Inc. offers cost effective solutions which significantly increase productivity, reduce human error and save time and money.