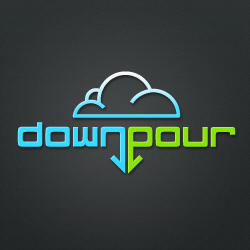 Together we look forward to providing an exceptional offering to audiobook customers worldwide.
London, U.K. (PRWEB) January 03, 2013
The AudioGO Group of companies today announced that it had completed the acquisition of Blackstone Audio from the Black family with effect from December 27, 2012. Consideration was not disclosed.
Mike Bowen, currently CEO of AudioGO, will serve as CEO of the combined group, based in Bath, England. Josh Stanton will continue as President of Blackstone Audio and has agreed to serve as CEO of the combined operations in North America based in Ashland, Oregon. Mike Desrosiers, has been appointed CFO of North American Operations, with Heather Johnson remaining CFO of Blackstone Audio. Michael Kuhn, the former head of PolyGram Films, will remain non-executive chairman of the enlarged group.
Craig Black has been appointed to the group's board of directors, and both he and Michelle Black will remain as consultants to the group.
Michael Kuhn said, "We are delighted that Craig and Michelle Black have entrusted us with the future of the great company they founded. Its reputation for quality audio recordings is unmatched and under Josh Stanton they have pioneered innovative digital initiatives with its new "Downpour.com" website. Together we look forward to providing an exceptional offering to audiobook customers worldwide."
Craig Black said, "I couldn't have asked for a better partnership for Blackstone. AudioGO is a fabulous company with strong resources and a vision that matches ours. I'm confident this union will redound to great success."
The acquisition was again supported by Alcuin Capital. Mark Storey, co-founder of Alcuin Capital said, "Our confidence in AudioGO has encouraged us to support this significant expansion of its operations and we are excited by the growth prospects afforded by the combination with the exciting team and resources at Blackstone."
Advisers to AudioGO were Grant Thornton and Jones Day. Blackstone's advisers were Wiley Kitchell and Garrett Thompson, of Moss Adams Capital.
AudioGO, formerly BBC Audiobooks, was acquired by a group of private investors backed by Alcuin Capital in July 2010. With a catalogue of some 10,000 titles it is headquartered in Bath England and has operations in Rhode Island with offices in New York and London. Recent best-sellers include titles by John le Carré from the BBC, the re-voiced James Bond novels by Ian Fleming and Karin Slaughter titles.
Blackstone Audio, based in Ashland, Oregon, was founded in 1987 by Craig and Michelle Black and has a catalogue of nearly 5,000 titles. It has received 100 Audie nominations and 21 Audie wins as well as receiving 5 Grammy nominations with 1 Grammy winner. Among its rich library are titles by Ayn Rand, Kathleen Grissom, William Landay, and C.S. Lewis.