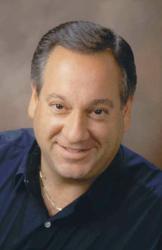 Jeff Kagan is an Industry Analyst and Principal Analyst
Atlanta, GA (PRWEB) January 03, 2013
New column by Industry Analyst Jeff Kagan takes a close look at what the cable television industry is doing wrong and offers suggestions on how to improve going forward.
A few weeks ago SmartMoney published an article about the cable television industry and where they were going wrong. This was a surprising piece and a real eye opener.
Customers are aware the industry has problems, but spelling these out is disturbing.
Jeff Kagan takes a closer look at some top cable television companies like Comcast, Time Warner Cable, Cox and Cablevision.
The Wave which the cable TV industry rides seems to be cresting. Something that is harmful to themselves and to their customers and investors.
Apparently cable TV companies like Comcast and Time Warner Cable were listed among the top 10 most hated companies in America for 2012.
This needs to be fixed.
The question asked by Jeff Kagan in his column is simple. Why is the cable television industry hurting itself, and what can they do to recover?
The piece looks back to the Telecommunications Act of 1996, the changing industry, where we are today, and what we can expect going forward. This is a real eye opener.
It also talks about the curious partnership between Comcast and Verizon Wireless.
The column asks what the cable television industry should do to save itself and also shares some ideas and suggestions.
Click here to read this column. The Skeletons in the Cable Companies' Closets
About Jeff Kagan
Jeff Kagan is an Industry Analyst and Tech Analyst. Over the last 25 years he has been quoted in tens of thousands of news stories in print, television and radio, both in the United States and worldwide.
Kagan also shares his thoughts and opinion on news in columns and press releases. Visit his web site at http://www.jeffKAGAN.com where you can find his press releases, columns and media quotes.
To be included in the Jeff Kagan media email list for his comments on breaking news stories please send email to jeff(at)jeffKAGAN(dot)com
He can be reached by email at jeff(at)jeffKAGAN(dot)com or by phone at 770-579-5810.