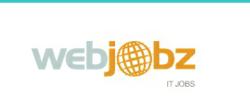 Expat IT Jobs provides a valuable meeting place, keeping global unemployment rates decreasing
New York, New York (PRWEB) January 04, 2013
In the last weeks of this past year, Business Review underwent a study of new companies and their impact on the job market. After careful consideration, they have predicted that Expat IT Jobs will be the up and coming online company of 2013. This is because they introduce promising opportunities to job seekers around the world in a simple, easy to use format, which is complimentary for people applying for work. The Information Technology industry is only growing, which means there are tons of vacancies for top-grade jobs spread out over six continents. By bringing together job seekers around the world and employers hungry for hard-workers, Expat IT Jobs provides a valuable meeting place, keeping global unemployment rates decreasing.
Information Technology could be the fastest growing field today. Almost every company has an IT department, or at the least an IT specialist, who can optimize a company's productivity by maintaining and updating its computer programs. In fact, it seems that almost everything runs online these days. Being computer savvy has never been more valuable and there is a high demand for people with comprehensive knowledge of programming and computer networks.
What is even more enticing about this field is that these jobs always pay respectable amounts, and if you are working for a large company, it could pay upwards of six figures. Expat IT Jobs is a one-stop shop for job seekers in the IT field, and after a short time searching on the site, workers can come away with a job they are excited about.
Business Review decided that Expat IT Jobs deserved the title of the online company with the most potential for the coming year, not only because IT is a growing field, but also because of their business model. By offering their service for job seekers at no cost, while at the same time attracting companies, employers, and recruiters to their website with low membership rates and the most comprehensive list of CVs, the entire market comes together at this online site.
Business Review was founded in 2006 to provide people with quality information and an objective perspective on a wide variety of businesses. Business Review believes that the greatest businesses should get the proper recognition and exposure. Therefore, they investigate a wide range of companies and businesses to locate the leaders in each field and share their results.