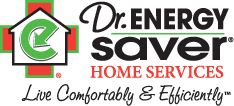 Cross Lanes, WV (PRWEB) January 06, 2013
Dodrill Heating & Cooling is proud to announce its joining into the Dr. Energy Saver network, the nation's leading network of home performance experts committed to helping customers reduce energy bills and improve their homes' energy efficiency.
Dodrill Heating & Cooling recognizes that each house is made up of several interdependent systems, and uses the whole-house systems approach to determine a home's overall energy effectiveness. They conduct a home energy audit to provide a complete energy profile and determine exactly where and how energy is being consumed and disposed. This improves a home's energy usage and provides homeowners with a cost savings plan, and a healthier, more comfortable home.
Dennis Dodrill, owner of Dodrill Heating & Cooling joins the Dr. Energy Saver network with more than 30 years experience in the heating and cooling industry, and 10 years of experience as a business owner. With plenty of knowledge in heating, cooling, insulation, and air sealing, Dennis and his team not only fix home energy problems like leaky ductwork and poor insulation, they can also help homeowners understand exactly how their home is wasting energy and where improvements can be made.
Dodrill Heating & Cooling now provides home energy audits, along with insulation services for the home, attic, basement, crawl space, and garage. While they specialize in heating and cooling services like furnace replacement and ductwork sealing, they also install radiant barriers, and offer ice damming and weatherization solutions.
Members of the Dr. Energy Saver network have access to patented-proven products and innovative solutions that have been successfully implemented in thousands of homes and businesses across the country.
Dodrill Heating & Cooling proudly services the Greater Charleston area including Kanawha, Putnam, Cabell, and surrounding towns.